Exhibit at Pease Public Library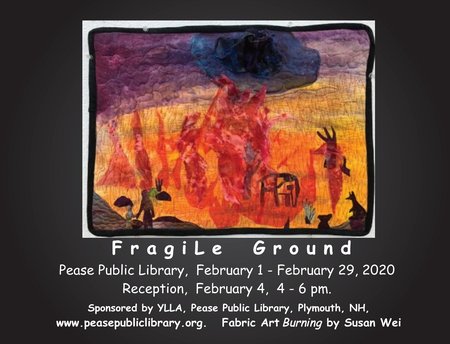 I'm pleased to have a portrait included in an upcoming group exhibition at Pease Public Library in Plymouth, NH. "Fragile Ground" runs from February 1 – February 29, 2020, with an opening reception on February 4, from 4:00 – 6:00 p.m. If you're local to Plymouth, NH, I hope you'll stop by!
Sponsored by Young Ladies' Library Association (YLLA), this exhibition explores the theme of climate change. Artworks will seek to make the viewer appreciate the earth, or to think about what is happening and what the future may bring.