Kirk brought Gretchen from Michigan to Castle in the Clouds in New Hampshire. He had a secret agenda. I was hired in advance. I had to be ready, but I was also under cover. So I pretended I was photographing gardens and statues while I hovered nearby them. Until he proposed.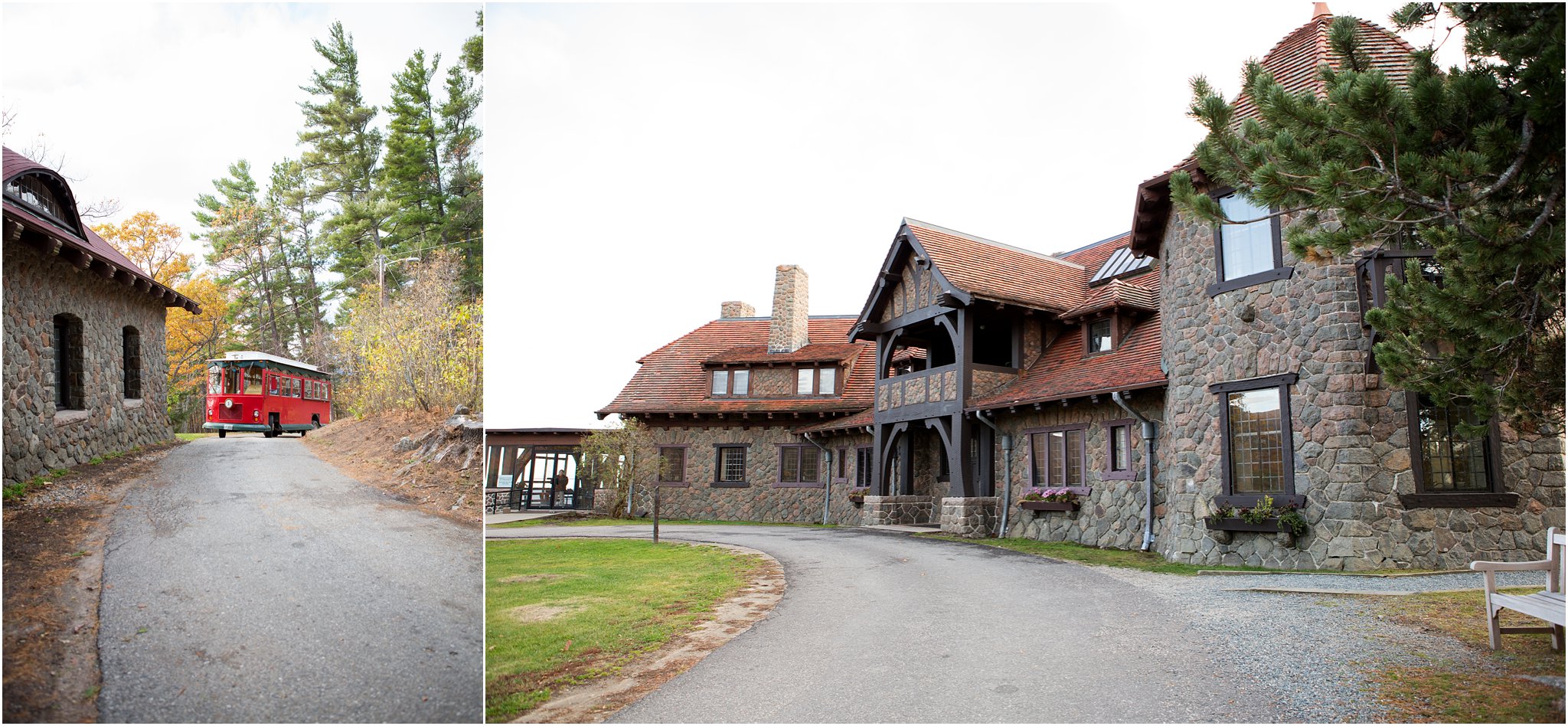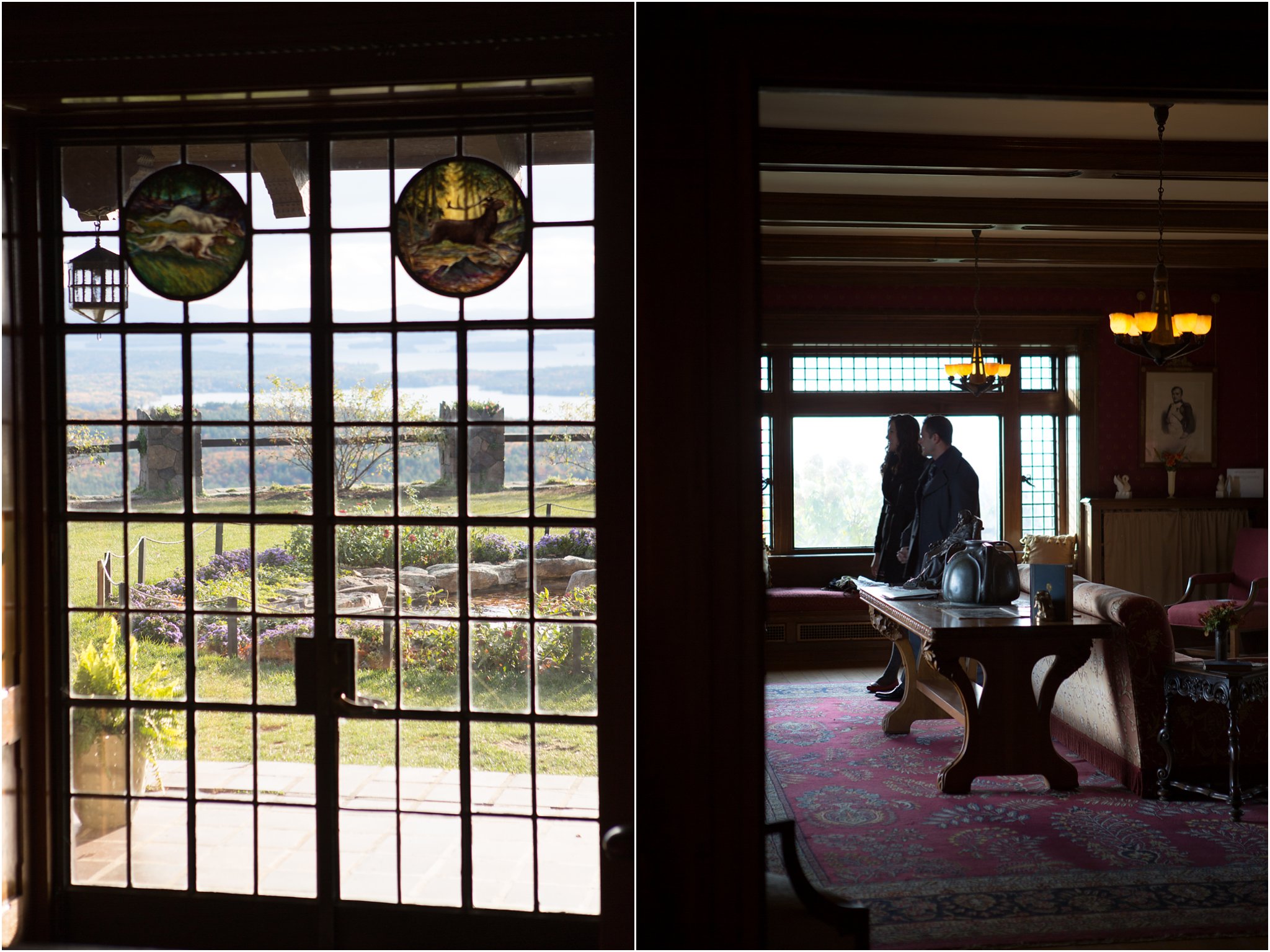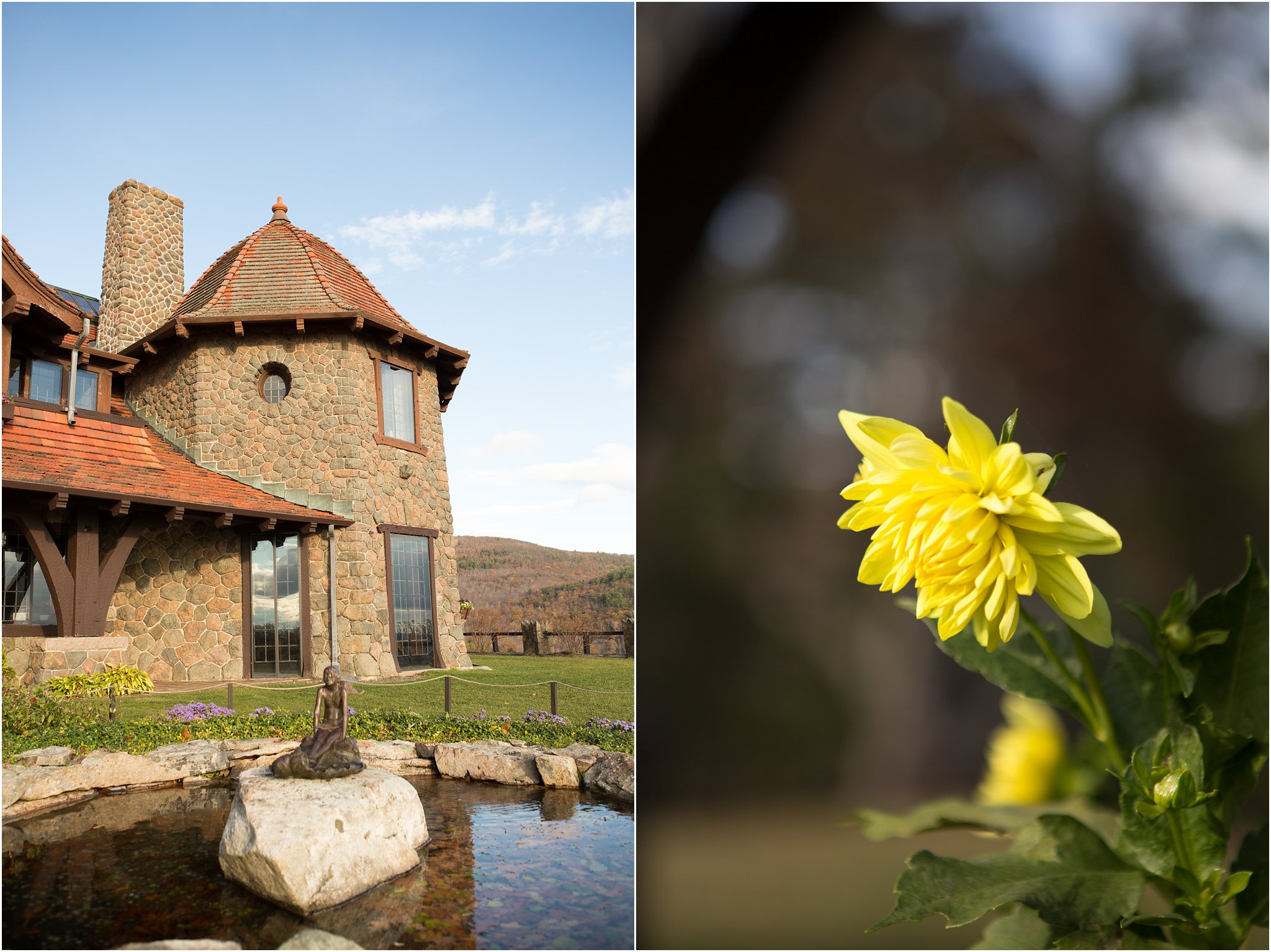 His plan began long ago, because from the moment he met her, he knew she was the one.
On this day, he led her out past the round garden, where he began to read a poem he had written for her.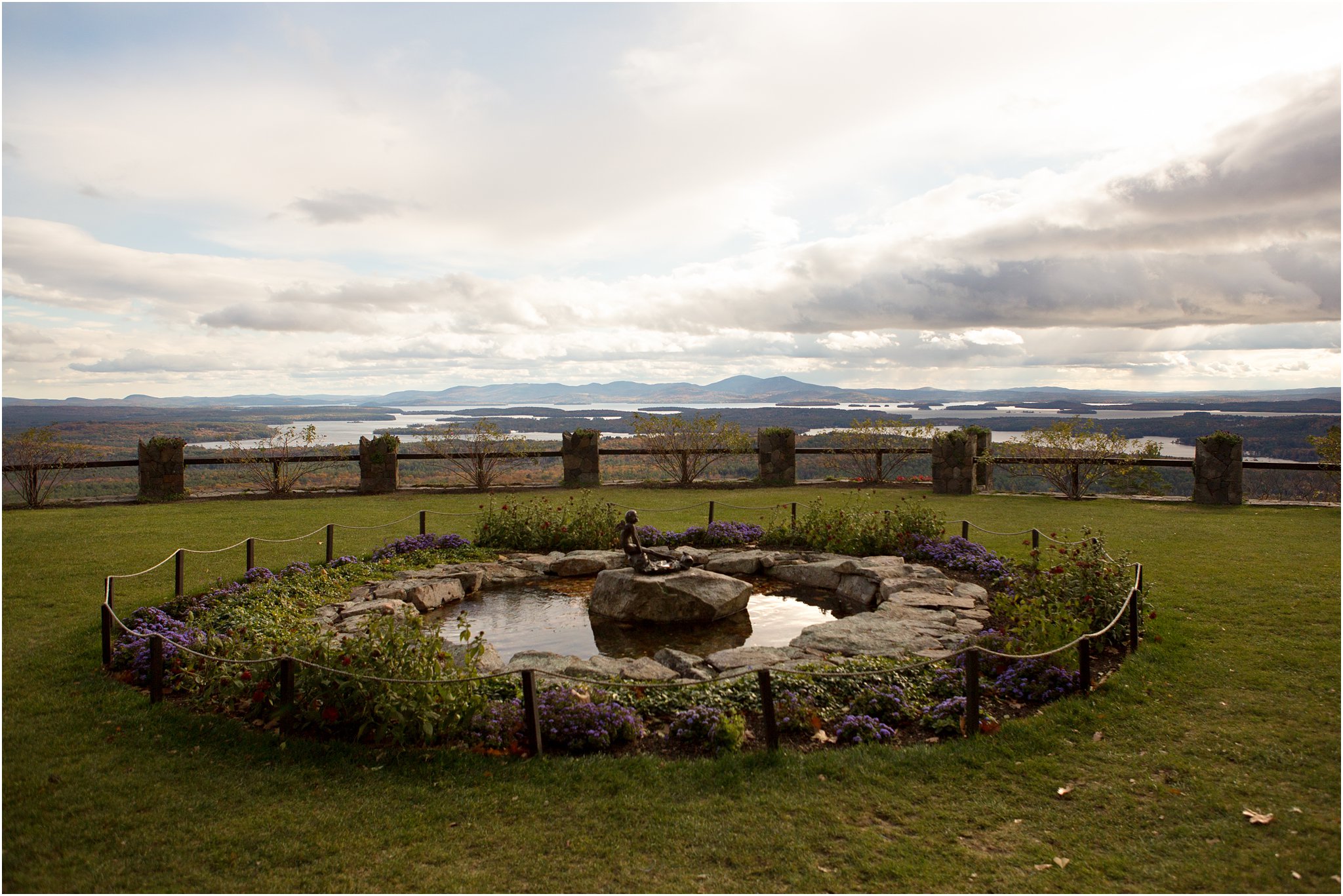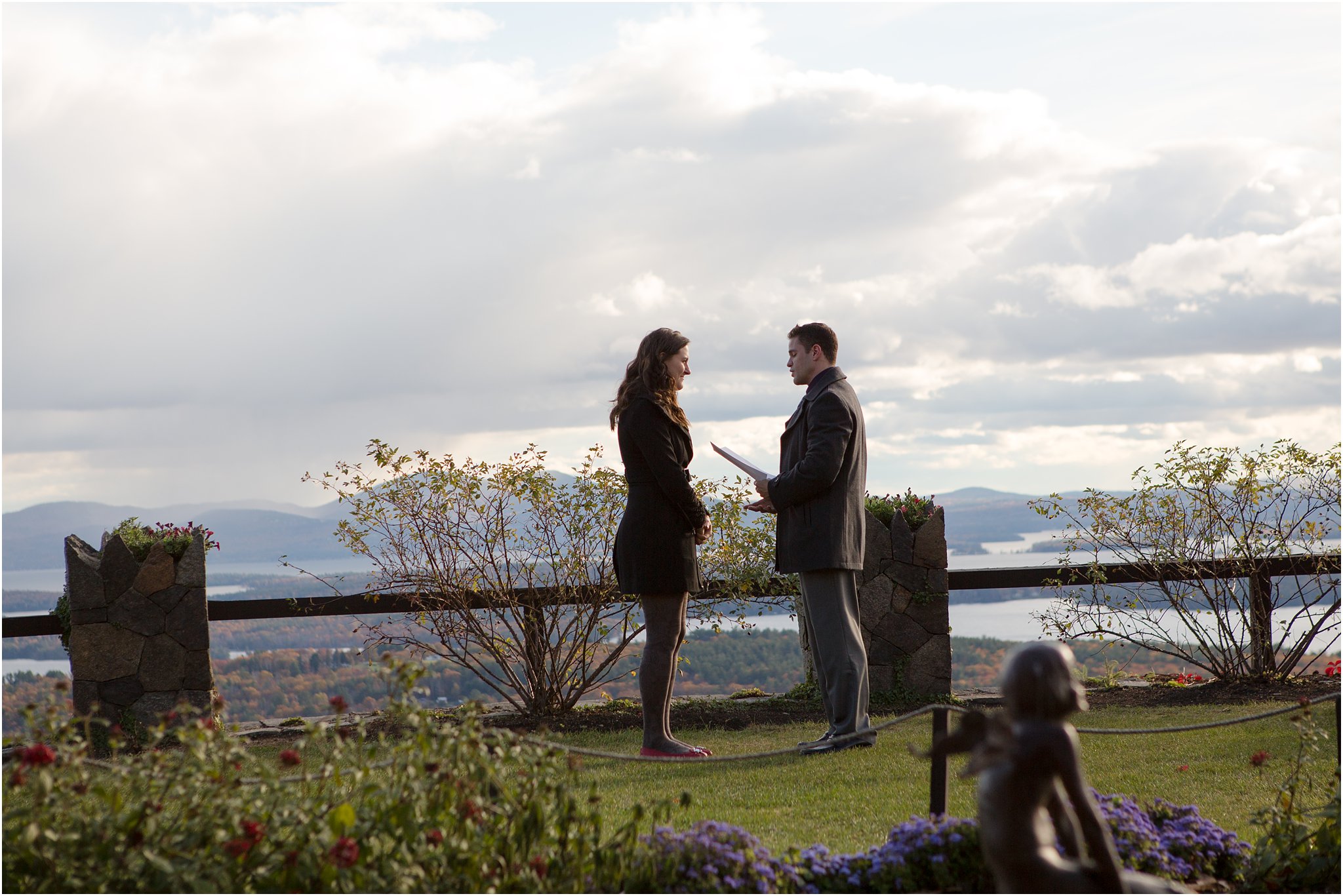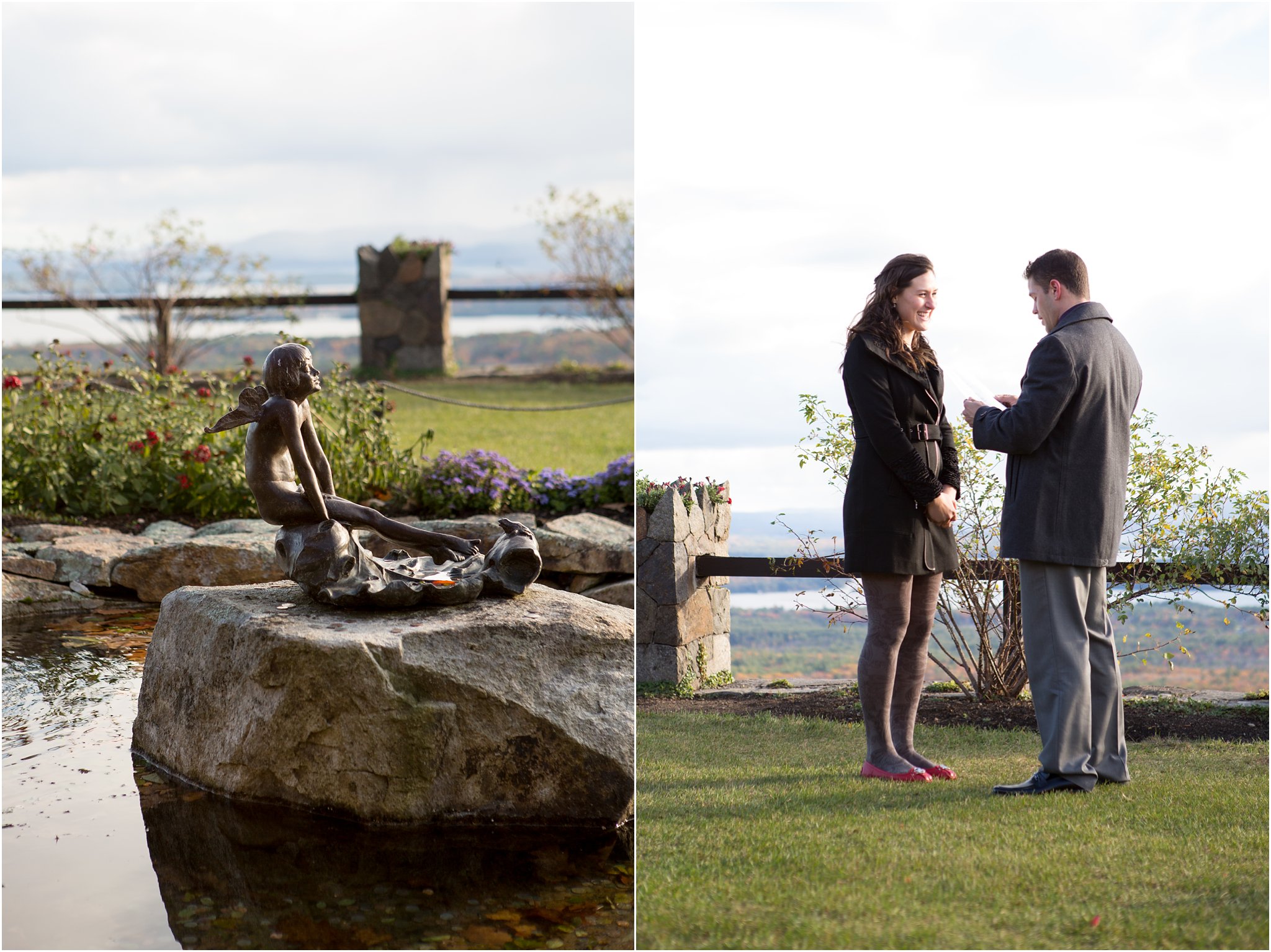 After they met, Kirk began a tradition of presenting Gretchen with a box. Inside each box, a gift. The last box contained a heart-shaped key on a necklace. She wore it every day. Little did she know, this key would open this very special box…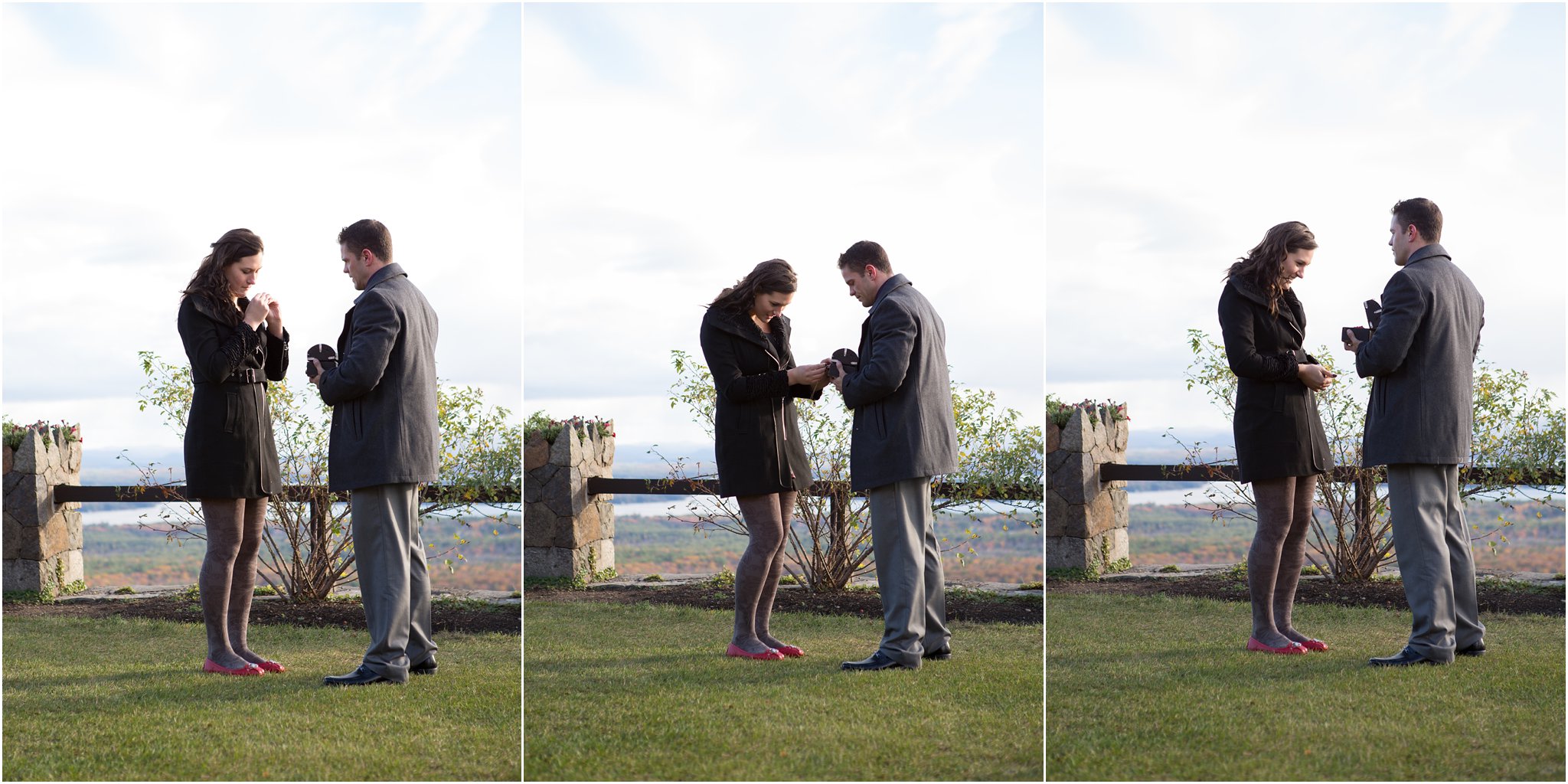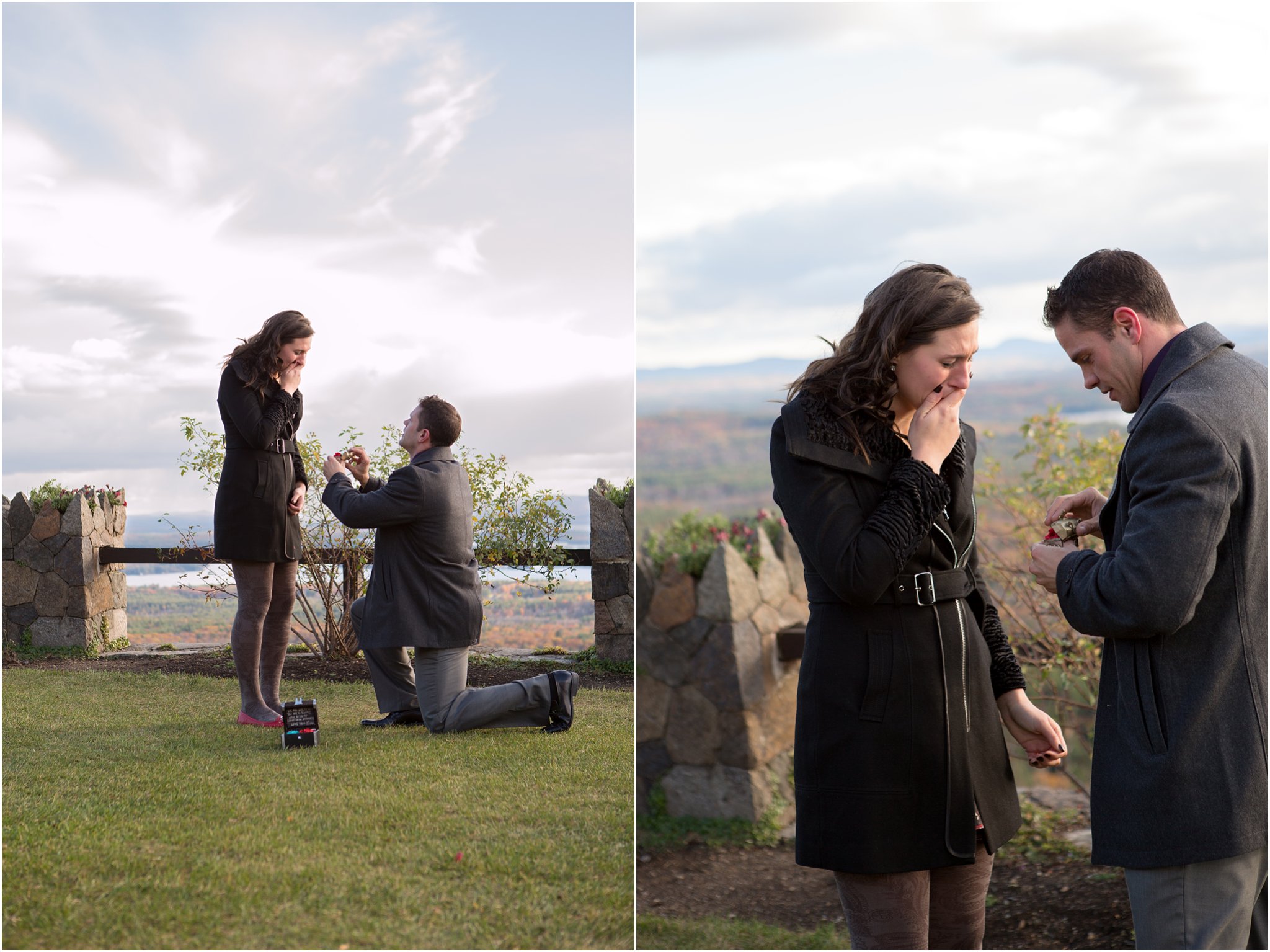 By this time, a small crowd had gathered behind us. Gretchen said yes, and the crowd cheered.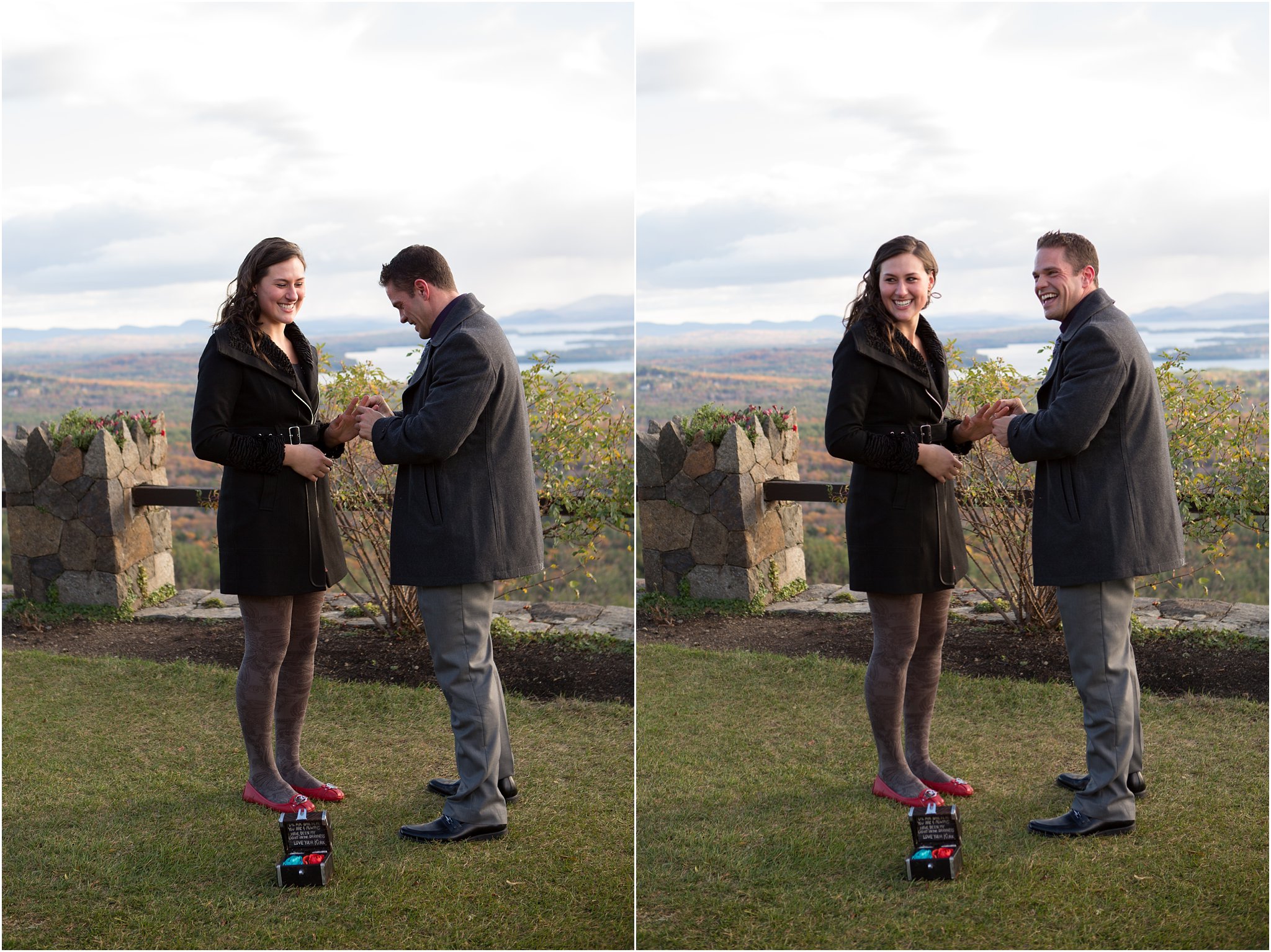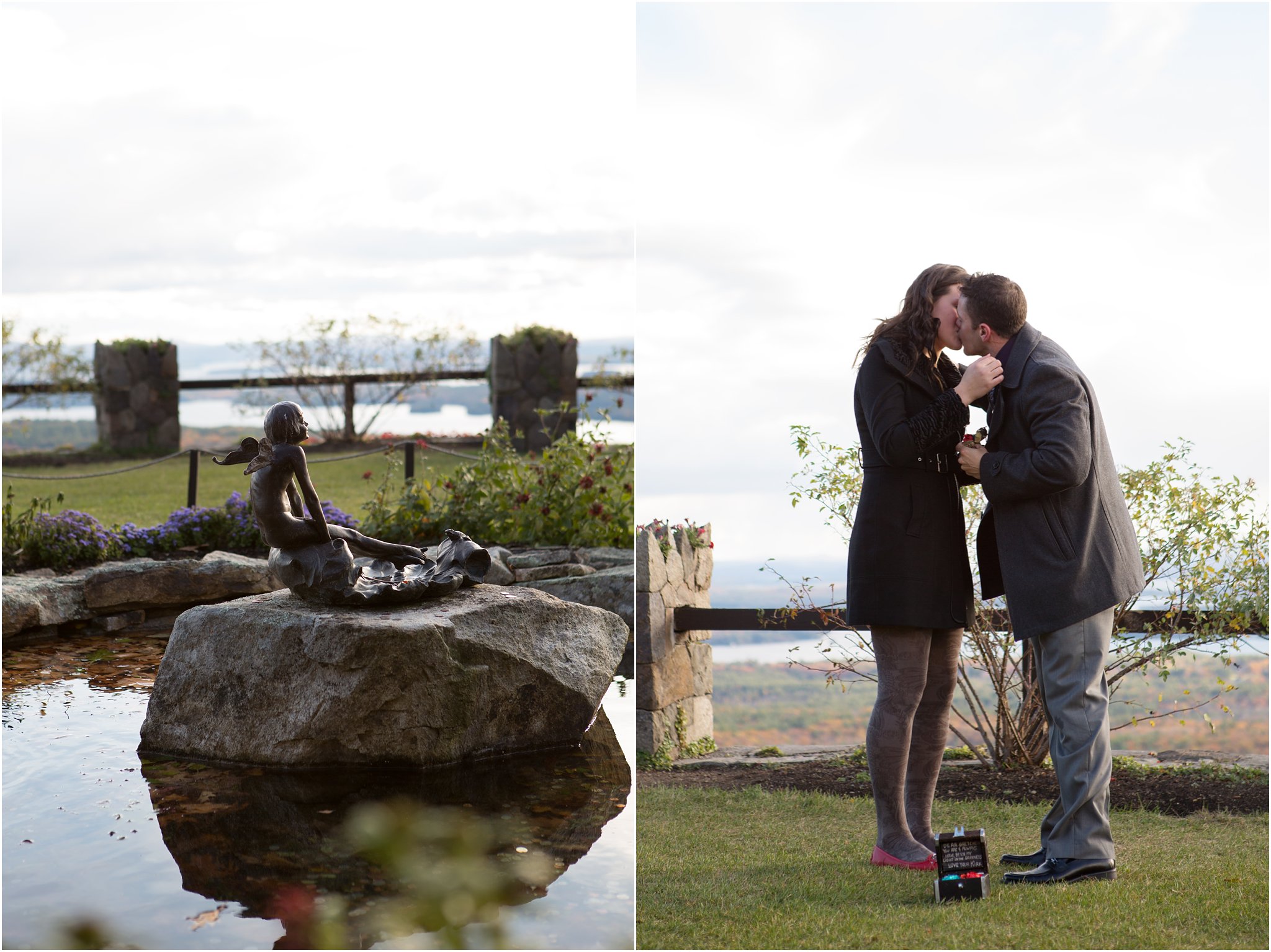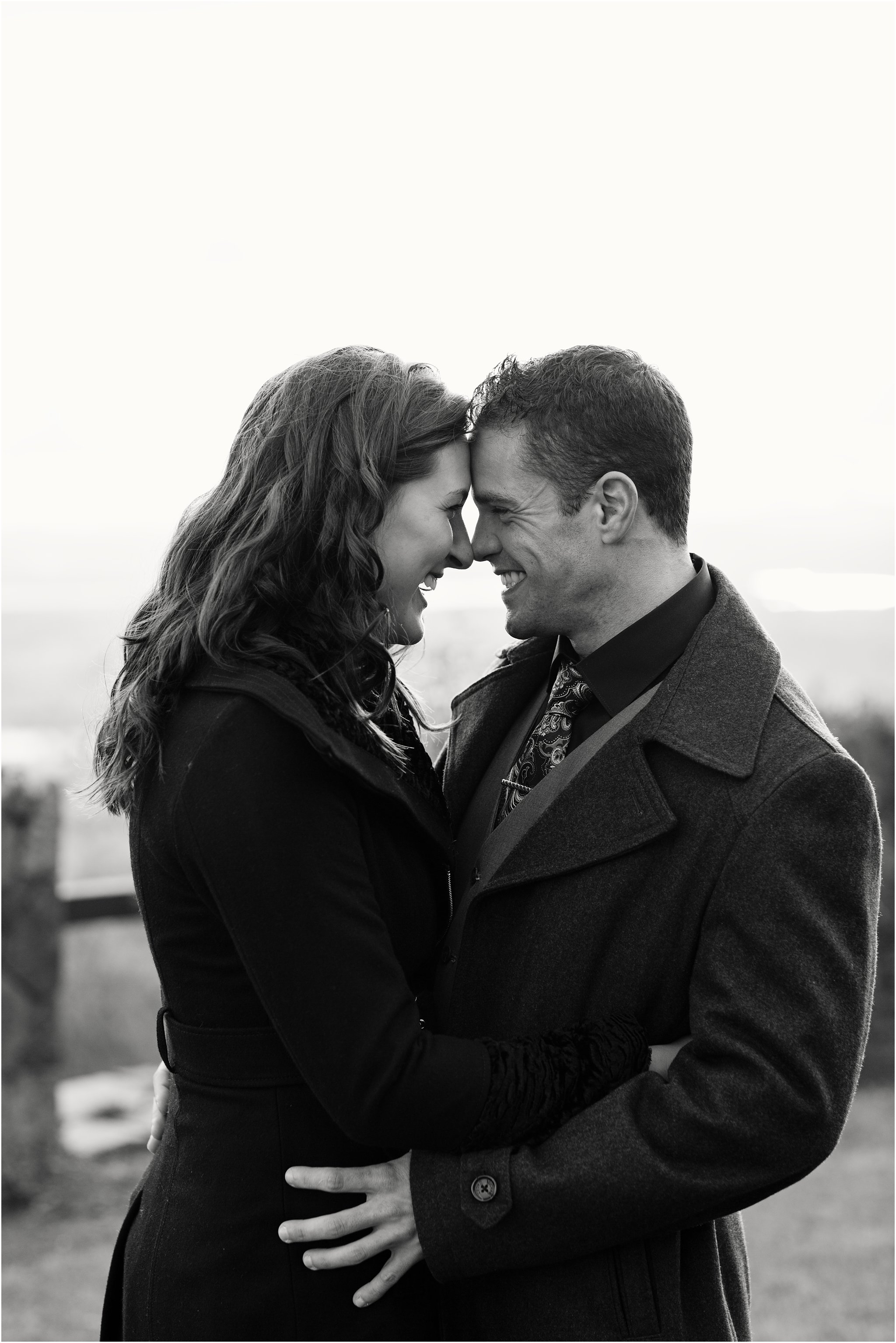 Kirk designed the ring. The center stone is Alexandrite, surrounded by diamonds. Its color changes with the light.