Kaitlyn and Yonny drove from York, Maine, to my studio in Plymouth, New Hampshire for a unique engagement photo session. Kaitlyn is a Graduate Student in Photography Preservation and Collections Management and an intern at the Museum of Fine Arts in Boston. Both she and Yonny appreciate history and art. A tintype session was right up their alley!
During a tintype session I use the wet-plate collodion process invented in the mid-19th century. The result is a one-of a-kind photograph made on metal plate.  Each tintype is handmade, and imperfections are part of their charm.
The plates are individually prepared by hand in the darkroom and must be exposed and developed within a few minutes. I use an antique camera and lens to create softly-focused images. Once I have varnished them, these portraits are truly archival. I hope that, fifty years from now, Kaitlyn and Yonny will hold this portrait and remember this beautiful time in their lives.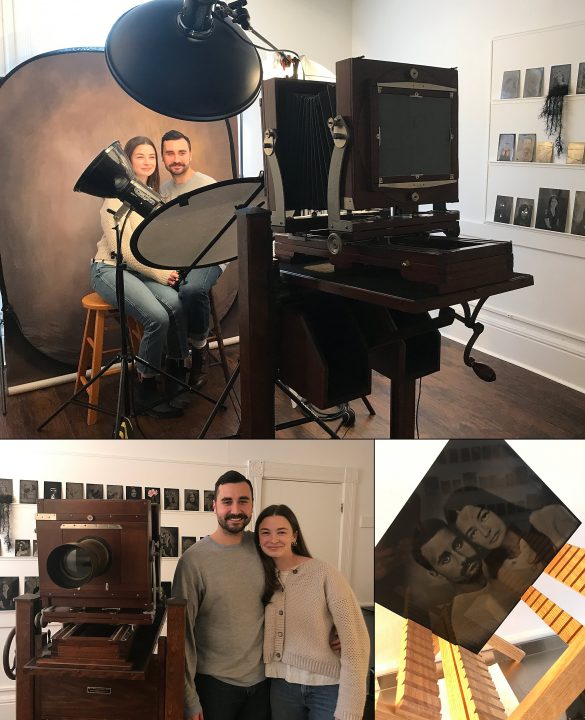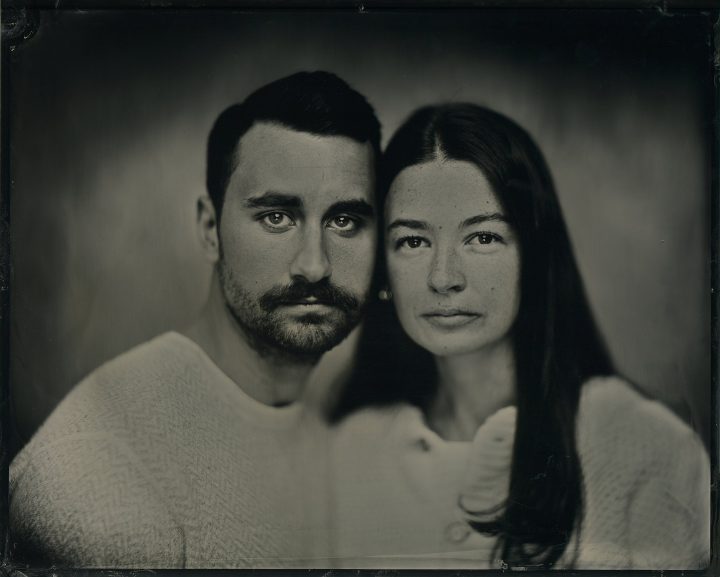 "Wow, Maundy! This is so beautiful! Thank you so much – we are so in love with [our portrait]. We will definitely be back for another in the future." – Kaitlyn