Friday's New Studio Open House felt like a big embrace from the community! Thank you to everyone who came – I was so happy to see you all.
I've been working out of studios on Main Street in Plymouth for nearly ten years now. Now that I own a space that I've renovated top-to-bottom for a beautiful client experience I was especially happy to welcome everyone, and glad that it is street-level and easily accessible.
Special thanks to my neighbors at Nail Envy and North Country Coins for putting up with nearly three months of construction and moving leading up to this event.
Thanks to Chase Street Market and Biederman's Deli for their generous gift of a special charcuterie board for the event. The wine also came from Chase Street Market, and the delicious hand-made chocolates were from Lee's Candy Kitchen.
Thanks also to friends at Peek-a-Bowl restaurant, The Groovy Noodle, Artistic Roots, and Plymouth Soapworks for their support and lovely gifts.
Other friends brought flowers, champagne, and special gifts – all of them so thoughtful.
Mark Flynn played saxophone in chilly, windy weather for nearly three hours. Thank you, Mark! Everyone loved the music!
I was so busy enjoying chatting with friends old and new that I didn't take any photos. Thanks to friends and family for these cell phone pics!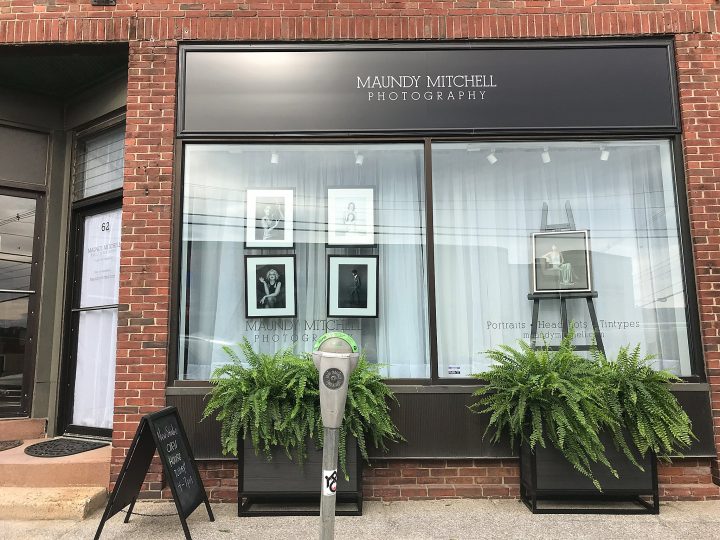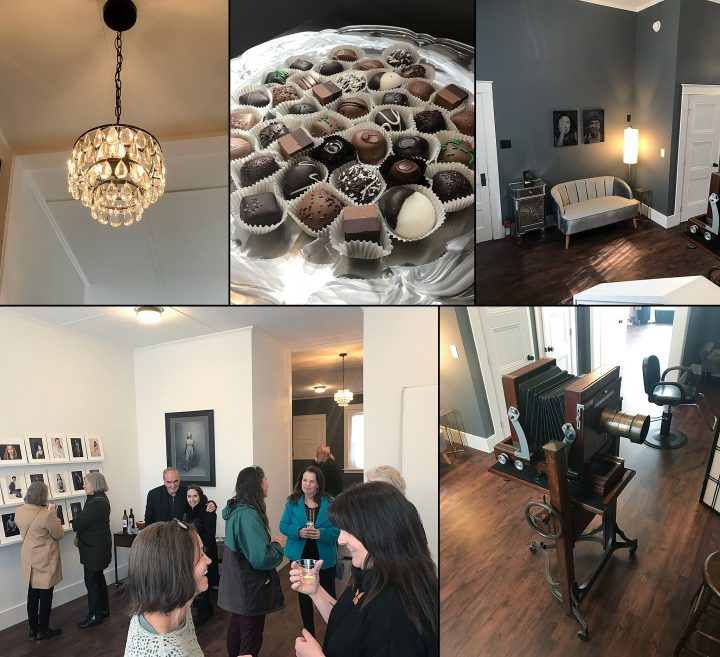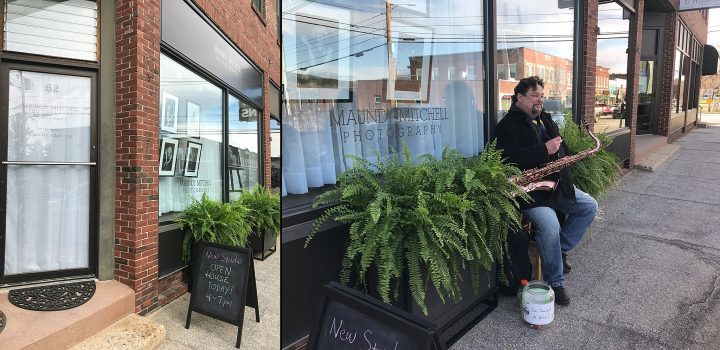 If you missed the New Studio Open House, please come by to chat and have a tour whenever you can. I am at the studio by appointment, so call 603-236-2637 or email maundy@maundymitchell.com to schedule a time. Or, look for the "OPEN" flag for times I'm there but not with a client. I'd love to see you!