If you've been following me awhile, you know that I trained the wild birds around my home to eat from my hand. Recently, I've trained them to eat from hands even when the hands are close to one's body. This is not only a lovely experience, but it makes for beautiful portraits. Tish wanted to experience this. She is the owner of a resale boutique here in Plymouth, NH, so she's focused on fashion. I know what kinds of clothing look great in portraits. Together, we planned this photo shoot, from styling to the time of day (soft, pretty afternoon light). I directed her from the edge of the woods, where I was standing with a long lens. For anyone who loves birds and nature, having portraits while interacting with wild birds is a special thing to do.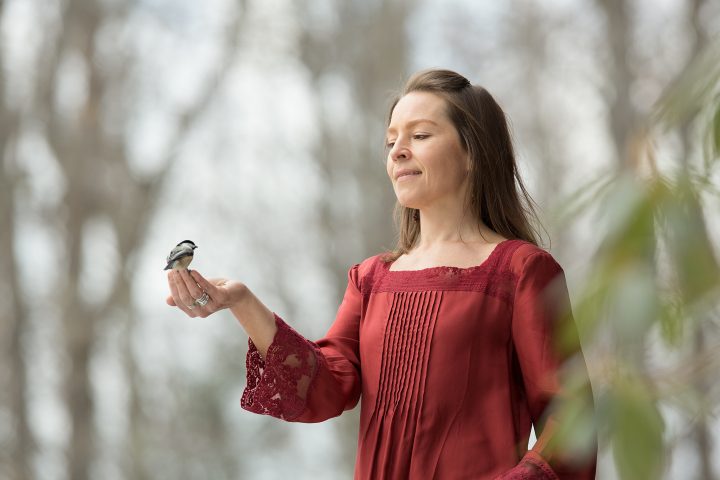 Tish is holding live meal worms, which the chickadees find irresistible.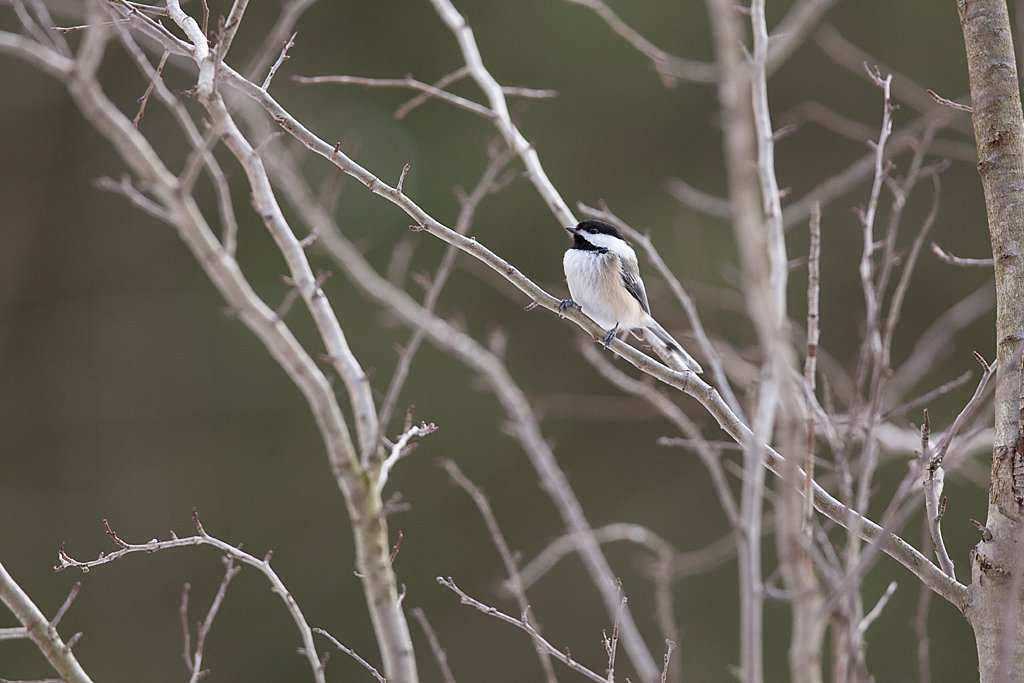 The chickadees will come to a nearby tree or shrub before they come to a person.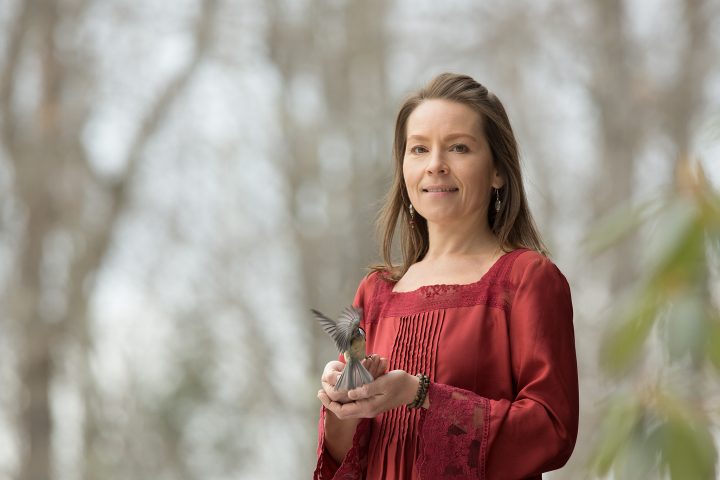 If you do this long enough, you'll be able to recognize individual birds. There is one bird who my son has named Ralph. Ralph has thicker legs then the other birds, he always comes to the hand from the left, and he always takes three worms. This is Tish with Ralph.