Some of my clients bring their own dresses or gowns to their portrait sessions, and some rent couture gowns from places like renttherunway.com. For this styled shoot, I made this "Tree Skirt" from found materials. The silk top and plaid belt (actually a scarf) are from a wonderful second-hand shop in Plymouth, NH, called Off the Hanger. I harvested the evergreen branches from the woods around my home.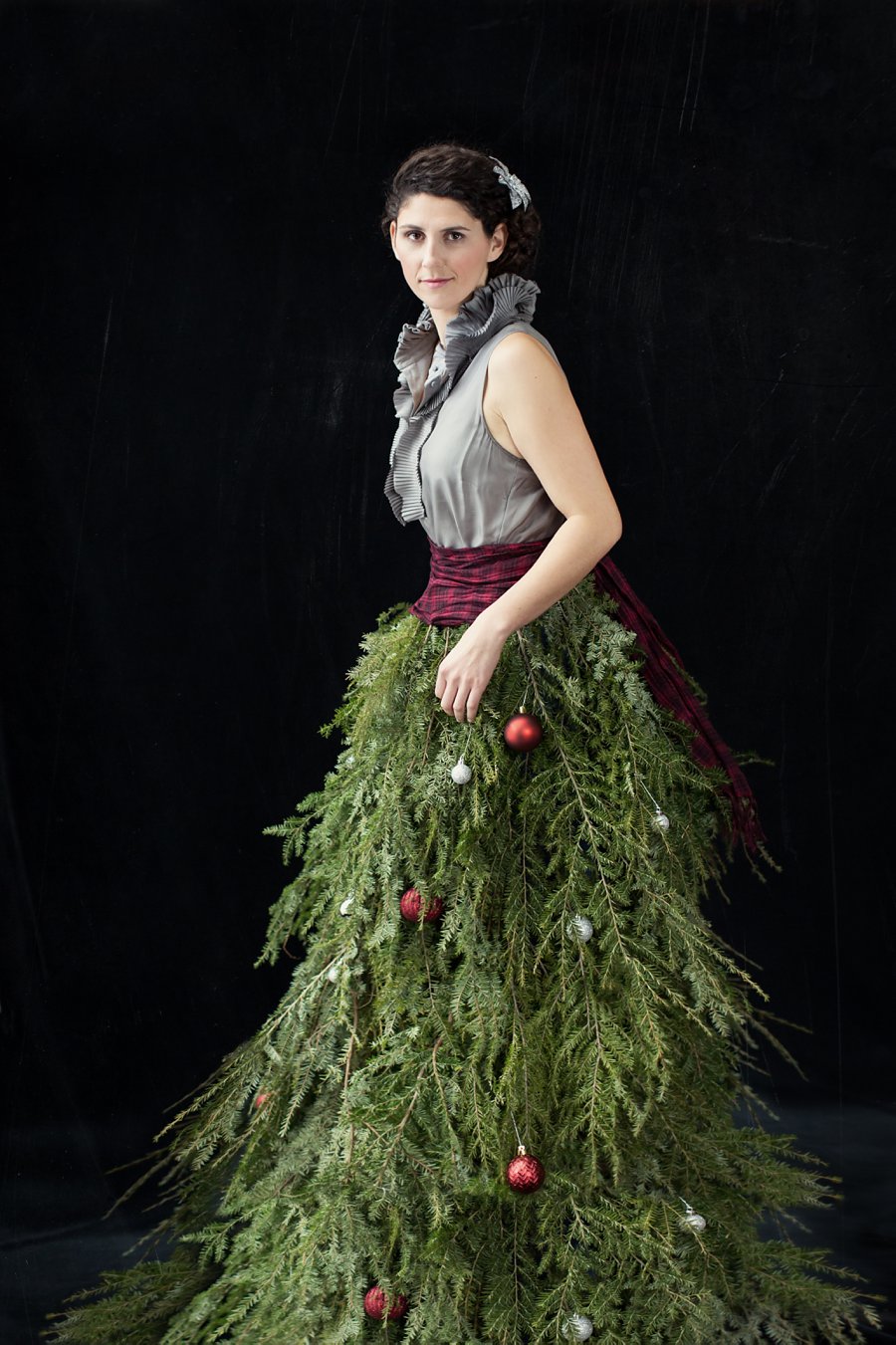 Stylist Ashley Conn did Erica's hair and makeup. We decided on light, natural makeup and a Victorian-inspired hairstyle.


I built the skirt over the weekend, before the shoot. The saplings were free, of course, and the denim skirt cost $2.00 at a local thrift store.
Here are some behind-the-scenes cell phone pics, including my very helpful Basset Hound, Milly.
Because the denim skirt had a tie in the front, I decided I would use that to tie the skirt onto Erica–this would be easier than asking her to step into it. I cut it up the middle of the front in order to lay it flat. I then put a row of large, strong safety pins along the top. From there, I began to wire branches to the skirt and then made rows underneath–like reverse shingling. I put my training in floristry to good use–there is a lot of wiring in floristry!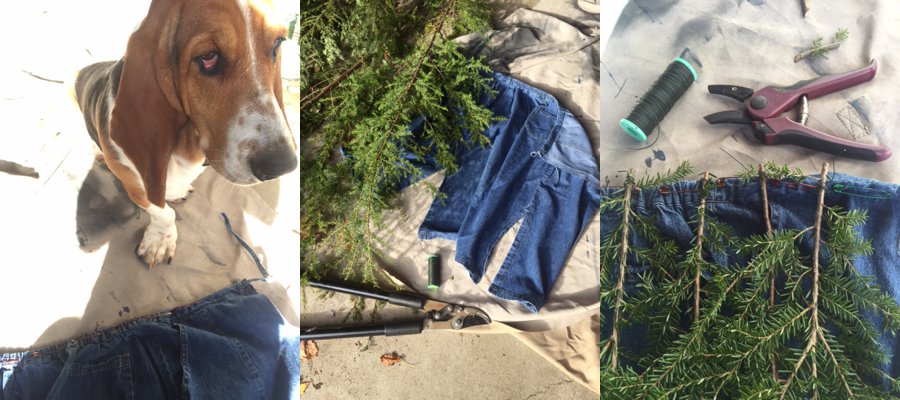 My assistant, Margie, decorated the skirt just before we put it on Erica. It was heavy!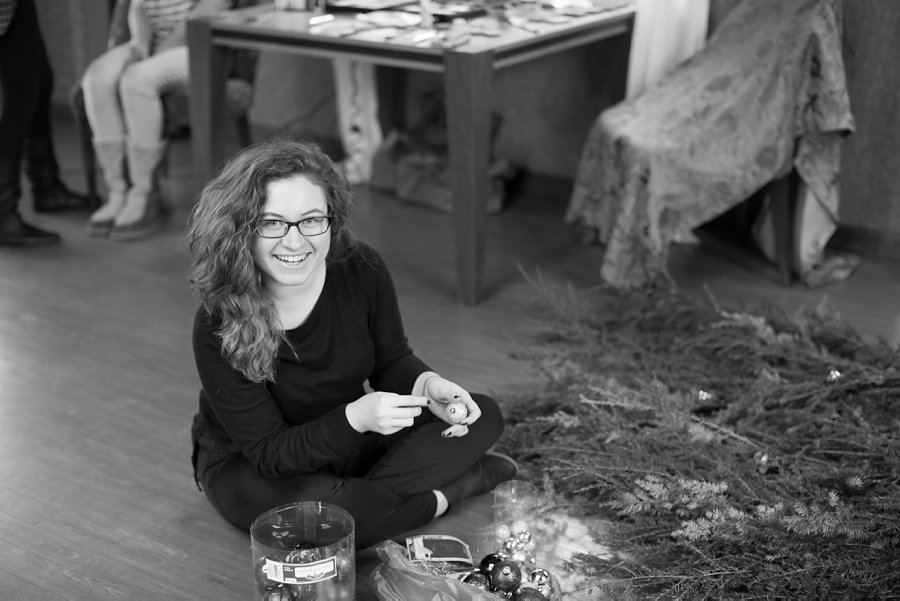 Now that the skirt was on Erica, we could see where we needed to fill in spaces with extra branches.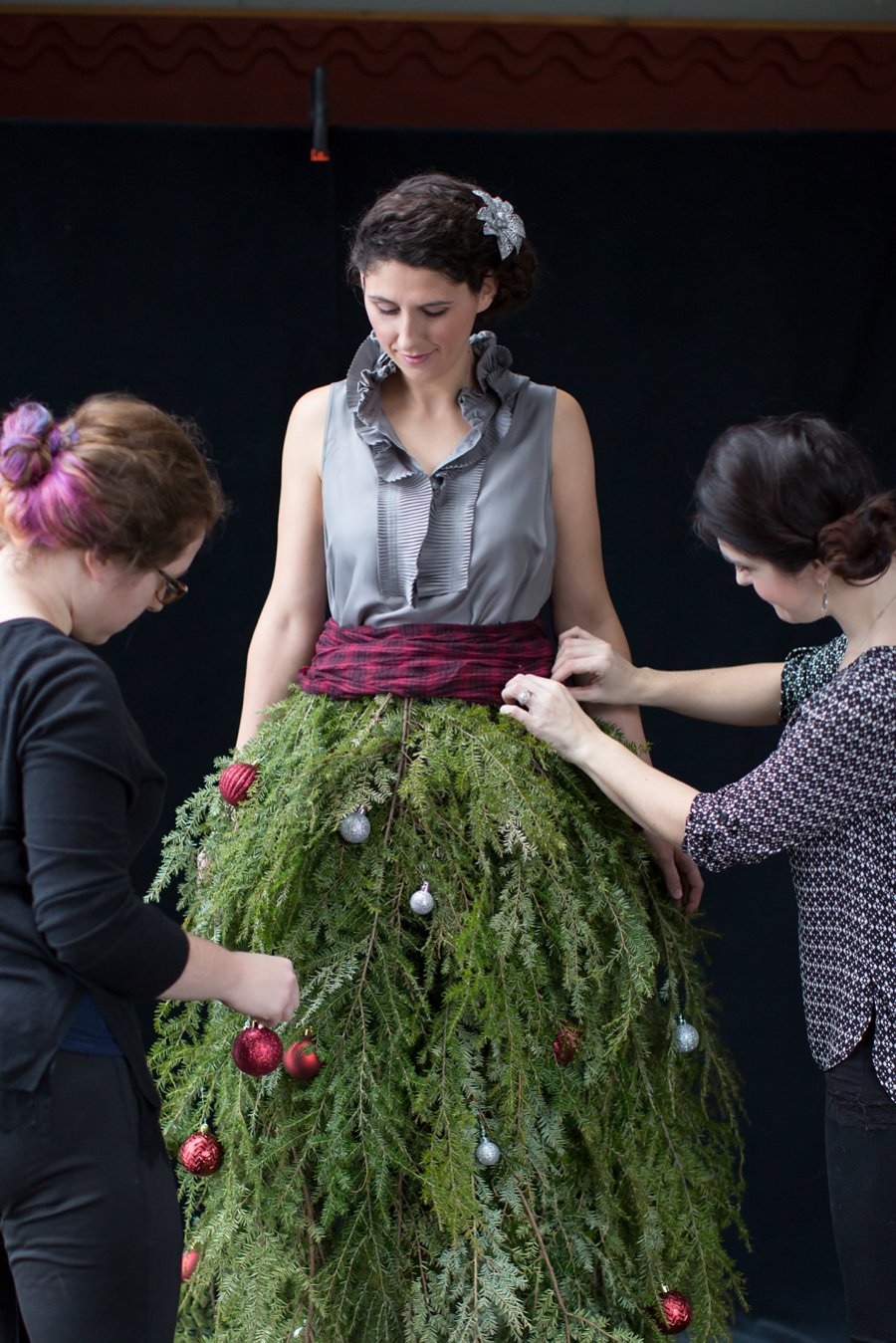 For a green "haze" I experimented with holding branches in front of the lens.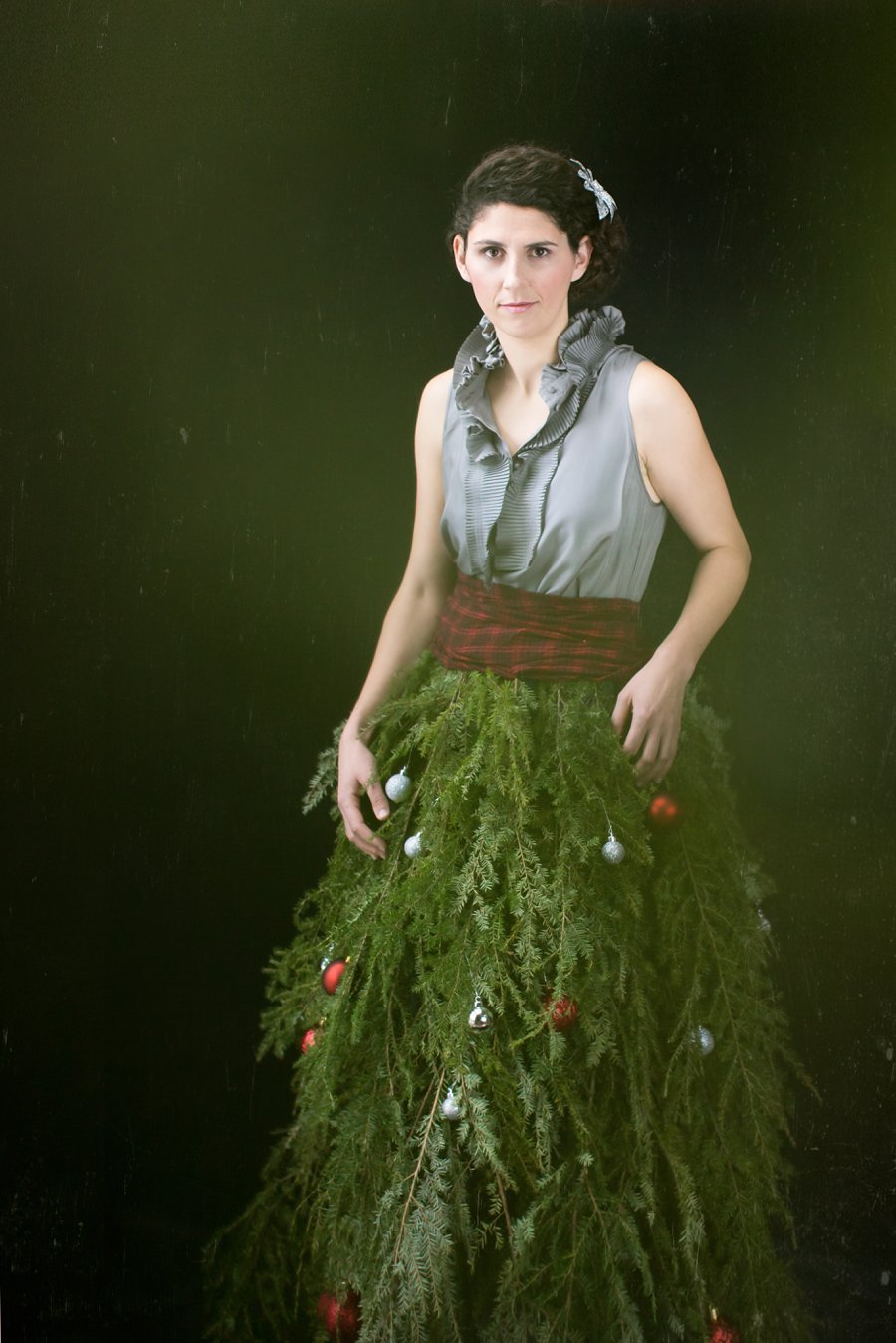 Here, I placed a texture over the image to add to the antique look.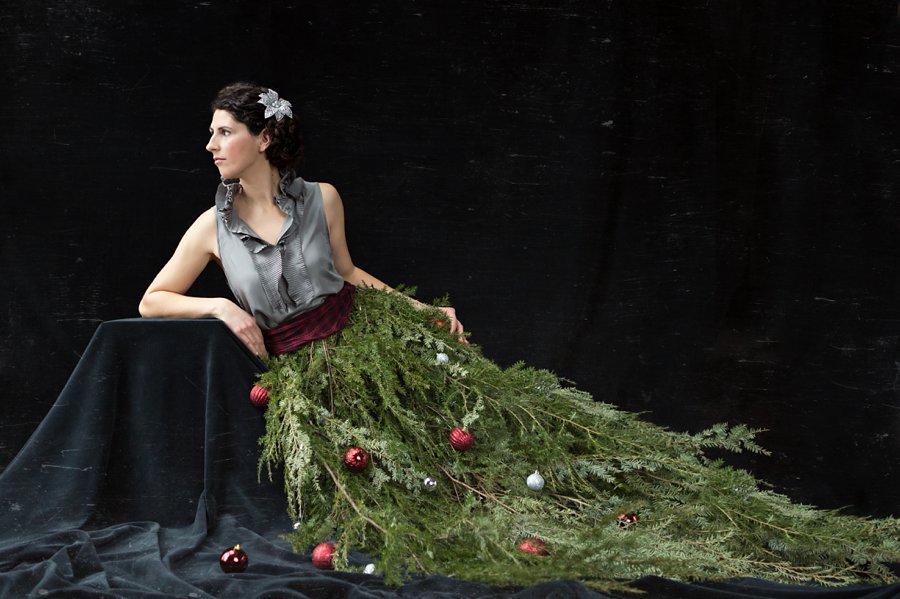 Hair & makeup: Ashley Conn – Stylist
Top & scarf/belt: J. Crew / Off the Hanger
Assistant: Margie Salvatore
Photography: Maundy Mitchell