Last fall, a gift certificate changed hands as a birthday present. George gave it to his wife Jennifer. Jennifer met with me to talk about what kinds of portraits we would create. Like always, I ran down the options with her. She could do the photo session on her own; or she could share the experience with her family.  In this case, the family included her husband, her son, her daughter-in-law, and the grand-kids.  She did not hesitate.  She chose to do a three-generation portrait session.
Over the next two months, we created a mood board together. Jenny brought her daughter-in-law, Katie, to the studio to try on dresses.  Those two wanted glamorous looks. Katie also wanted fashion-inspired work. Her daughter to wear a fancy dress; the guys just wanted to go casual. They all wanted casual outfits for the family portraits.
On the day of their session, Jenny and Katie arrived first for professional hair and makeup. Jenny's husband George, their son Nick and the grandkids arrived later in the day. It was a beautiful day, and they all had fun as I photographed them individually, and then together.

Hair & makeup by Melissa Hanson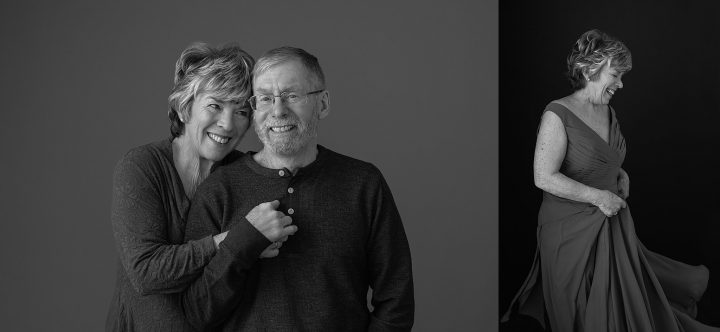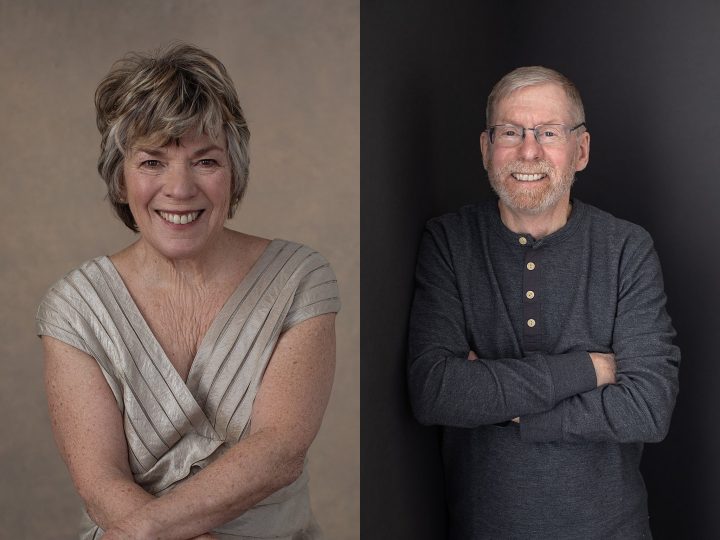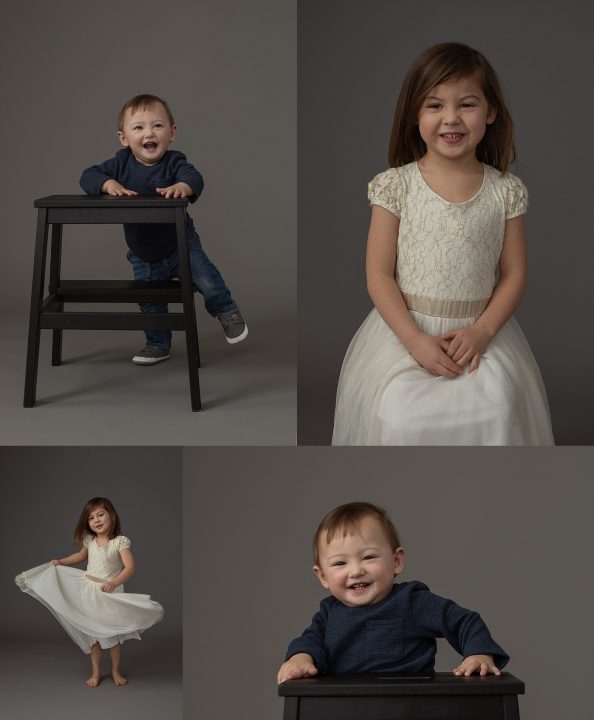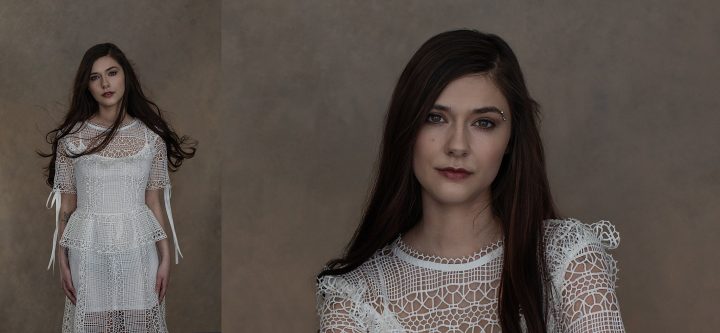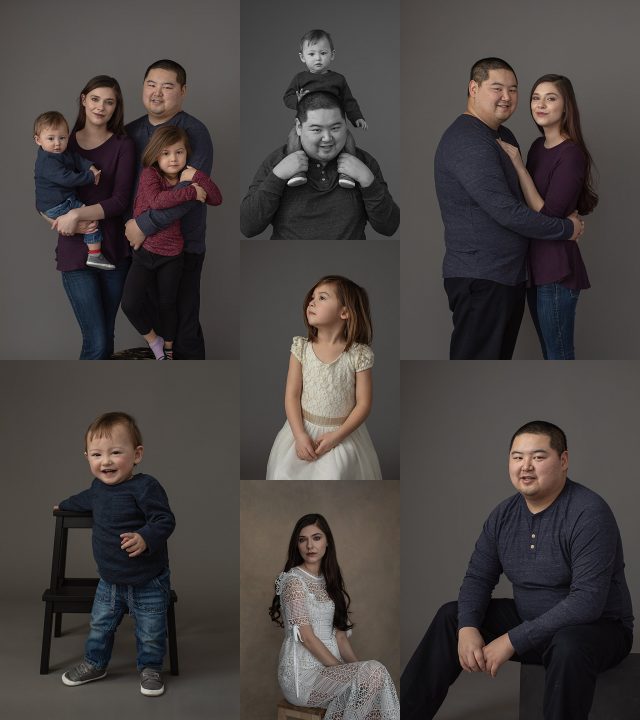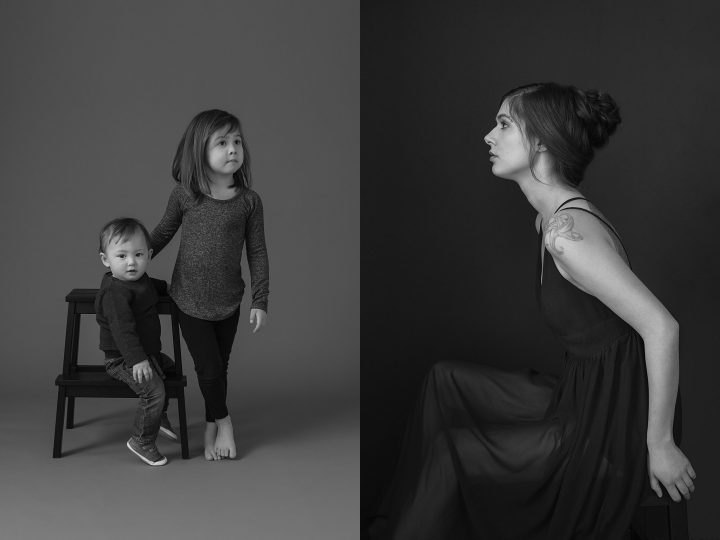 Jenny and her family returned to the studio about ten days after their session to see their finished portraits on the wall for the first time, and to choose the ones they love. Now they have heirloom portraits that each generation will cherish.