Mackenzie wanted senior photos with a strong fashion influence from casual to formal. She is smart, progressive, beautiful, and kind. She's an actor, a student, and an activist. She's also very creative. Her ideas helped me to design a completely different kind of senior photo shoot, one that included her grandparents and a special recreation… I am grateful to have photographed Mackenzie at this stage in her life.
Her day began with professional hair and makeup styling.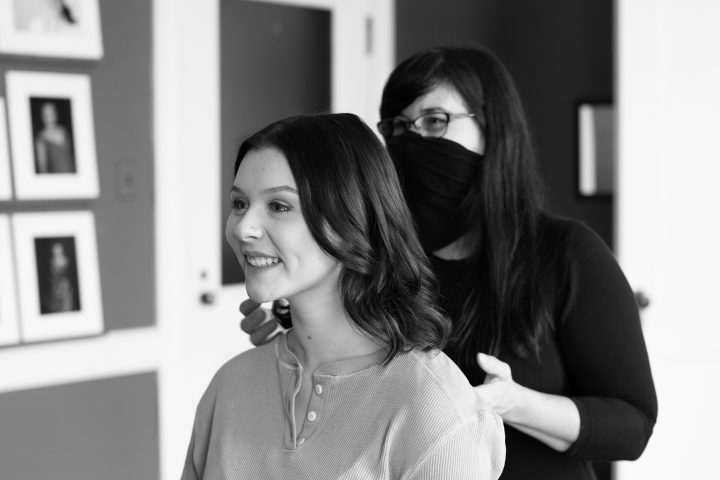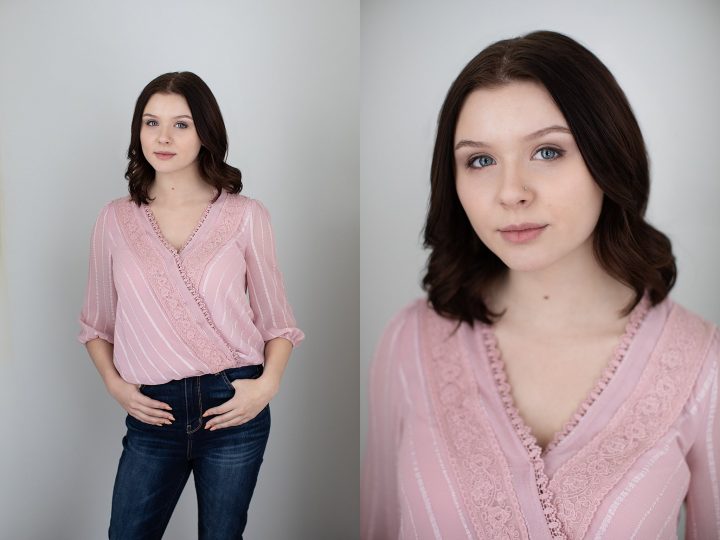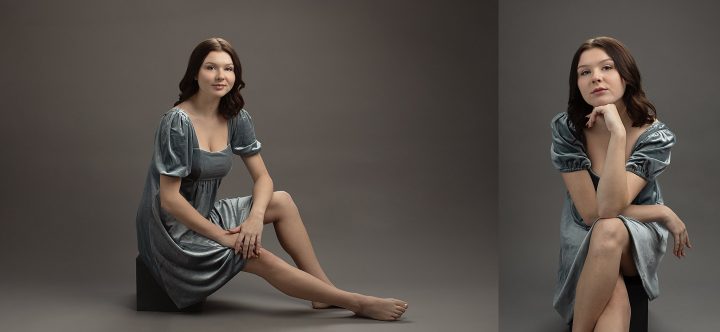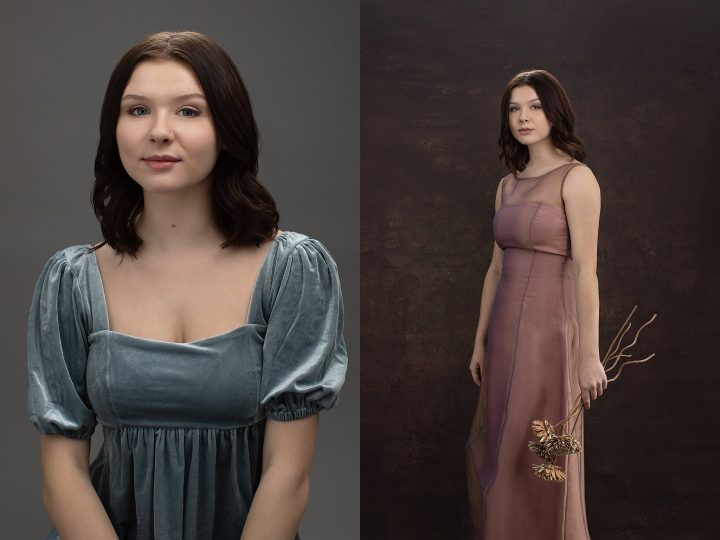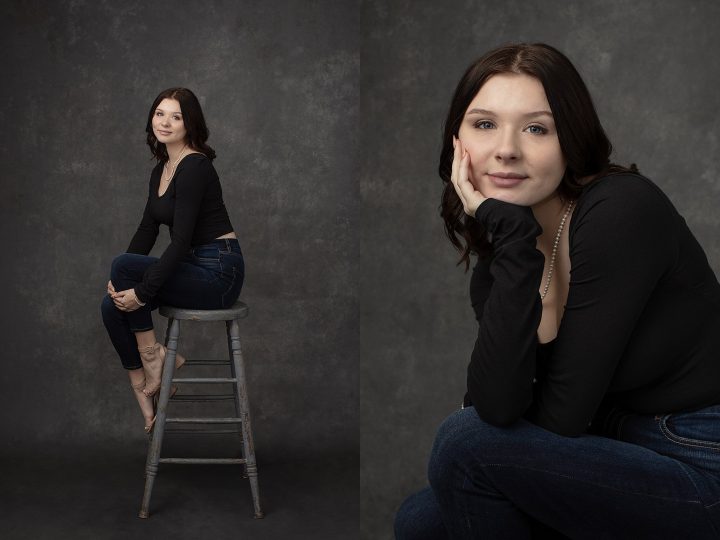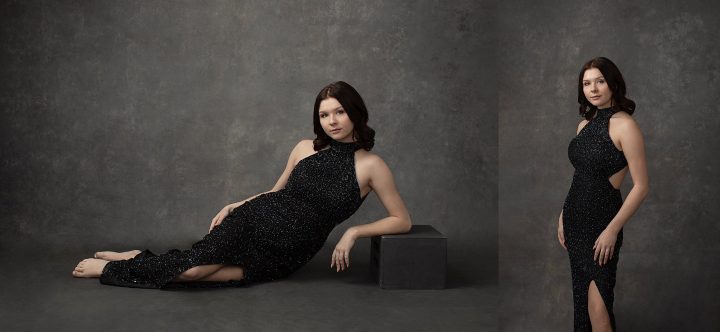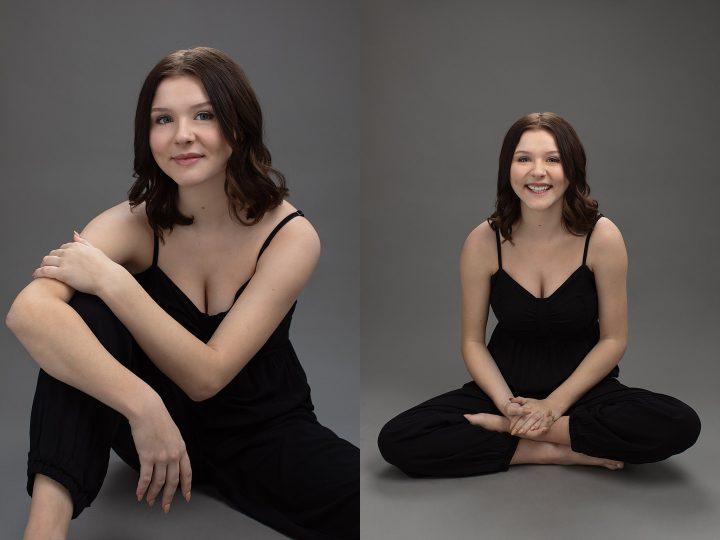 It's easy to see that Mackenzie has a wonderful relationship with her grandparents, Brenda and John. They are a very close family, so she asked them to join her for some family portraits.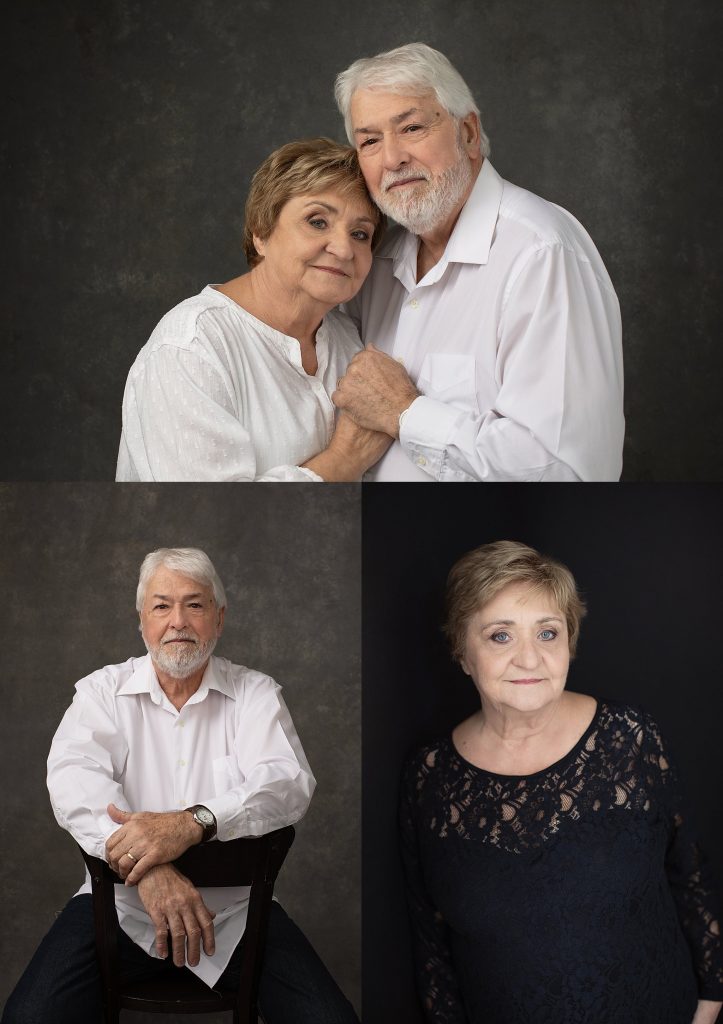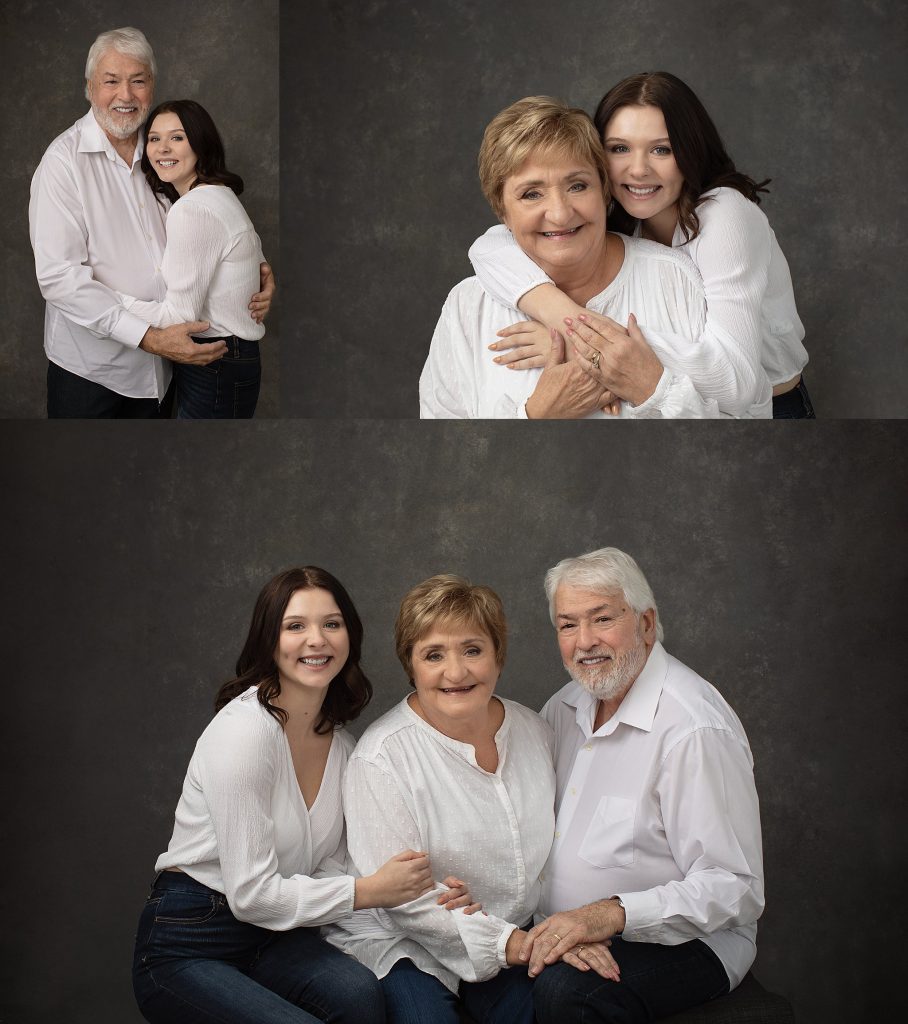 Another special thing Mackenzie wanted to do was to recreate her grandmother Brenda's senior photo from 1968. When I took this photo, I asked Brenda to stand by my right shoulder so they would always know that Mackenzie was looking at her in this portrait.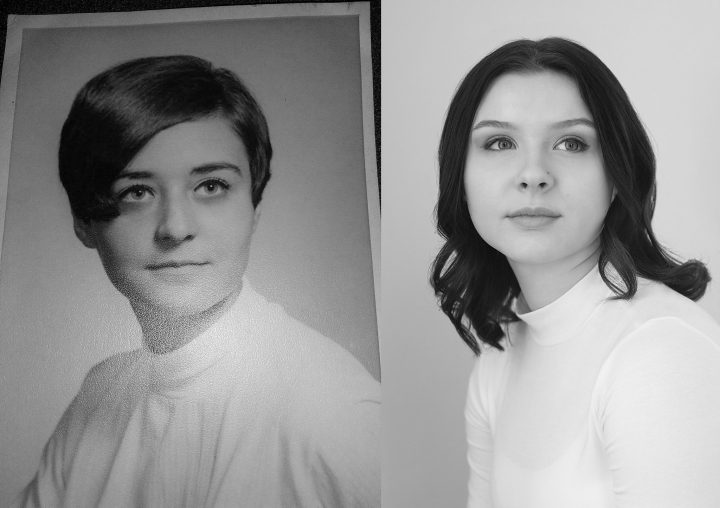 "By far one of the best days ever! Thank you, Maundy!" – Mackenzie
"We had a wonderful relaxing day of bonding. [Before this session] I was opposed to having my pictures taken. Maundy made everyone so relaxed and comfortable. We had a hard time choosing our finished photos! My granddaughter now has a keepsake [folio box], class picture, and headshots. Fabulous! If you are considering doing portraits, don't hesitate." – Brenda