You're invited!
Plymouth's monthly art walk is next Wednesday!  Stop by the studio on September 5, 4:00 -7:00 p.m., at 2 Post Office Square, Plymouth, NH.
This month's theme is Sidewalks and Side-art.  Help us welcome back PSU students, visit Plymouth's shops after hours, see local art, check out the sidewalk sales, and make quick and fun art.
Come see what's new at the studio!  This month,  I will host artist Jong-Yoon Kim, who will show some of his folded paper sculptures.
At Open Studio you can also find out how portrait sessions work, chat, and network. Of course there will be chocolate, wine, and music!
Some of Yong-Yoon Kim's artwork: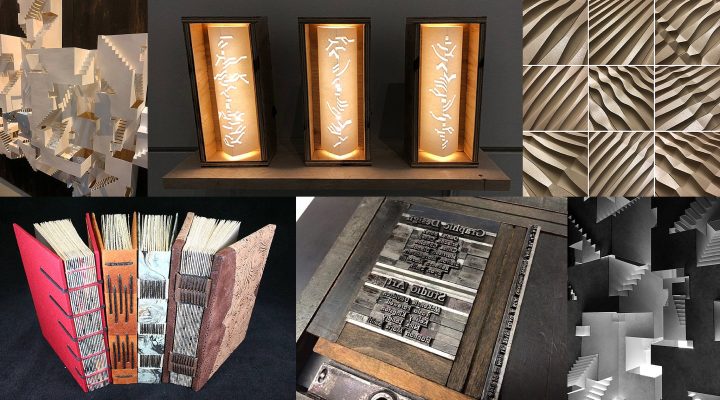 Jong-Yoon Kim came to the U.S. from Korea to study twenty years ago. He holds two MFA degrees: one in ceramics from Indiana State University, and another in graphic design from Indiana University. Today Kim is associate professor of graphic design at Plymouth State University.
His art grew out of an interest in bookbinding. He thinks a lot about the function of light, and the relationships between two-dimensional and three-dimensional objects. His folded paper sculptures often contain other elements, such as LED lights, wood, or acrylic.
Stop by Maundy Mitchell Photography on September 5. Jong-Yoon Kim and I would love to see you.
Walkabout Wednesday MOBILE MAP & MORE INFO:
https://www.plymouth.edu/gallery/artwalk/