You're invited!
Plymouth's monthly art walk is next Wednesday! Join us for an open studio on Wednesday, April 3, 4:00 -6:00 p.m., at 2 Post Office Square, Plymouth, NH.
This month, I'll show new work. I will also host artist Barabra (spelled correctly!) Zimmer, who will show some of her paintings and prints.
You can also find out how portrait sessions work, see recent portraits, chat, network, buy a gift certificate or a painting, or just enjoy the art work. Yes, there will be wine—and chocolate!
Stop by Maundy Mitchell Photography on 4/3. Barabra Zimmer and I would love to see you.
You can find more information, along with a map of participating businesses and artists HERE
One of Barabra Zimmer's watercolors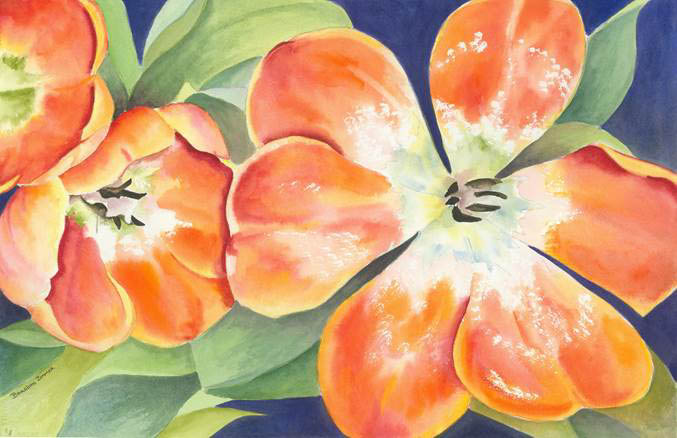 New Hampshire artist Barabra Zimmer studied art at Penn Hall Junior College in Pennsylvania. She has lived in New Jersey, Mississippi, and Michigan.
She was a member of the Kitchen Painters at Crooked Tree Art Center in Michigan. She also taught art to special needs children there.
Barabra works in several mediums, including sculpture, pastel, acrylics, and watercolor. She loves the loose and free-flowing nature of watercolors best. Her paintings often come from the slides taken when she was a photographer. Her subjects include the animals she often rescues, old barns, and nature.
Barabra is a member of the New Hampshire chapter of the Women's Caucus for Art.
Maundy Mitchell and her studio