Paulette is an accomplished artist who wanted new portraits for her website. She also wanted some classic family portraits with her husband, Dick, and their dog, Lucy, who both joined us later.  They asked me to hold off on publishing this post until after Christmas.  They gave some wall portraits to their family as special gifts and wanted them to be surprised.
We had so much fun, starting with professional hair and makeup for Paulette.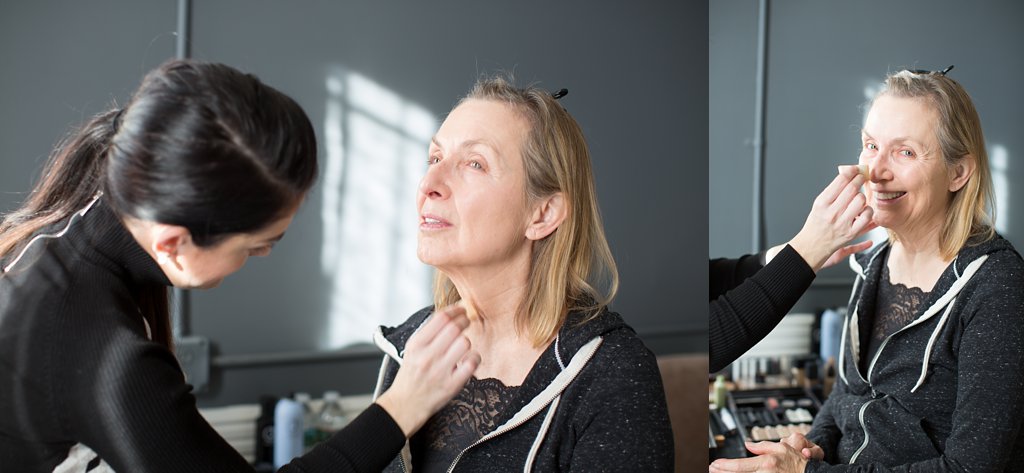 She chose a simple blue dress with fun leggings and bold eyeglass frames for her website photos.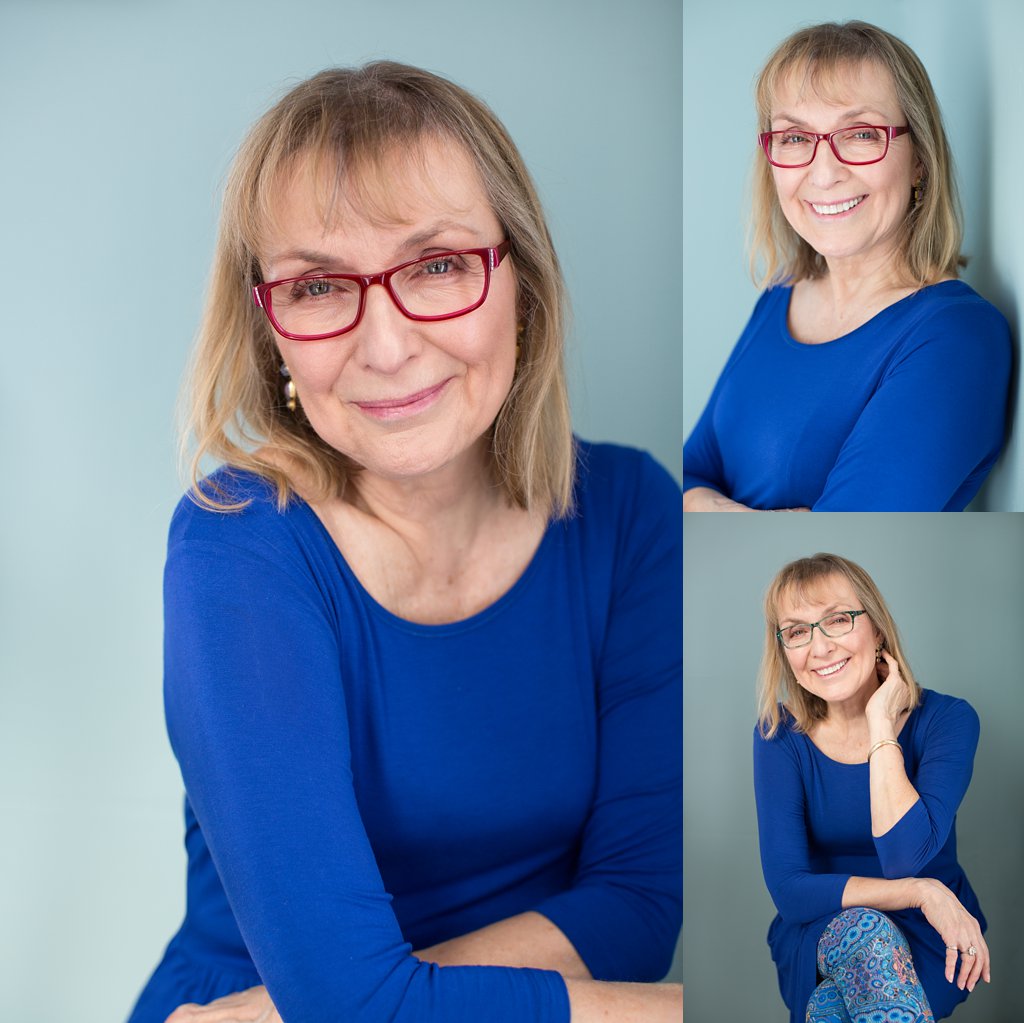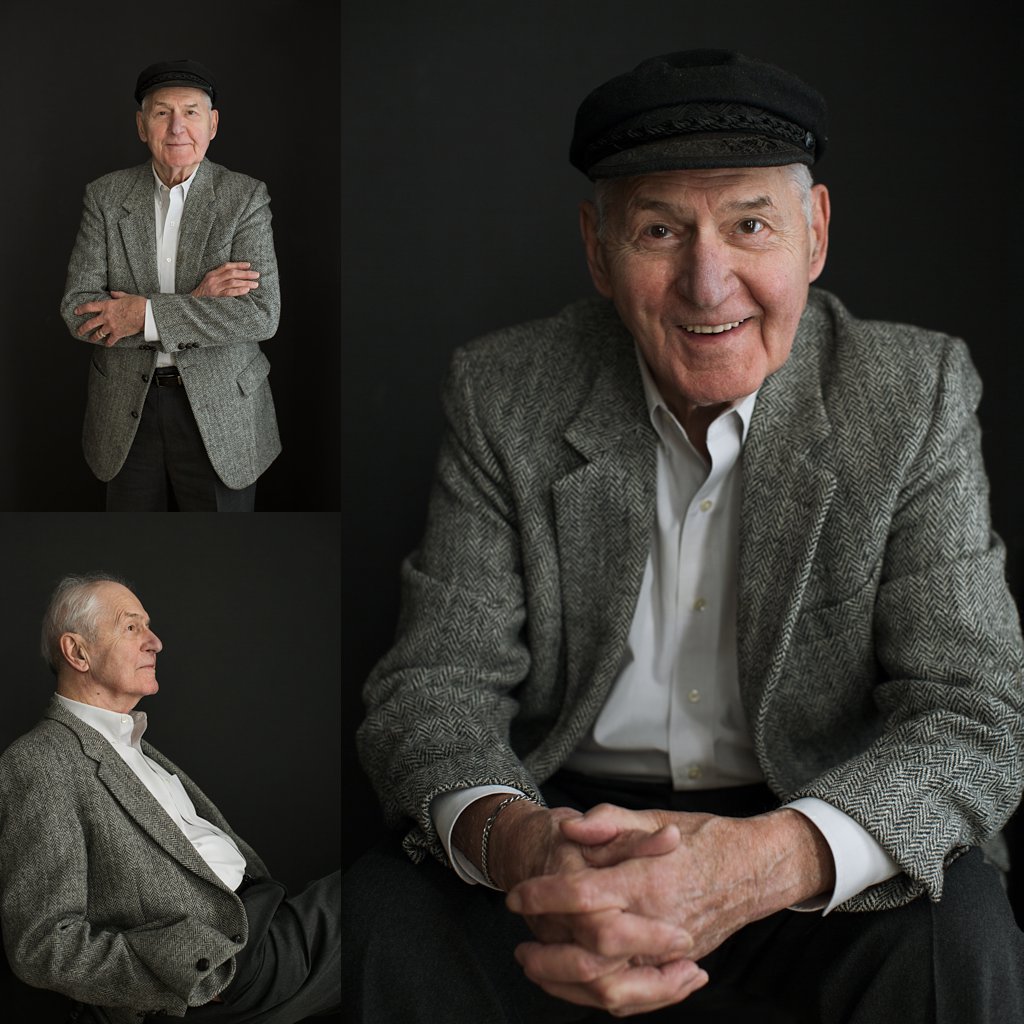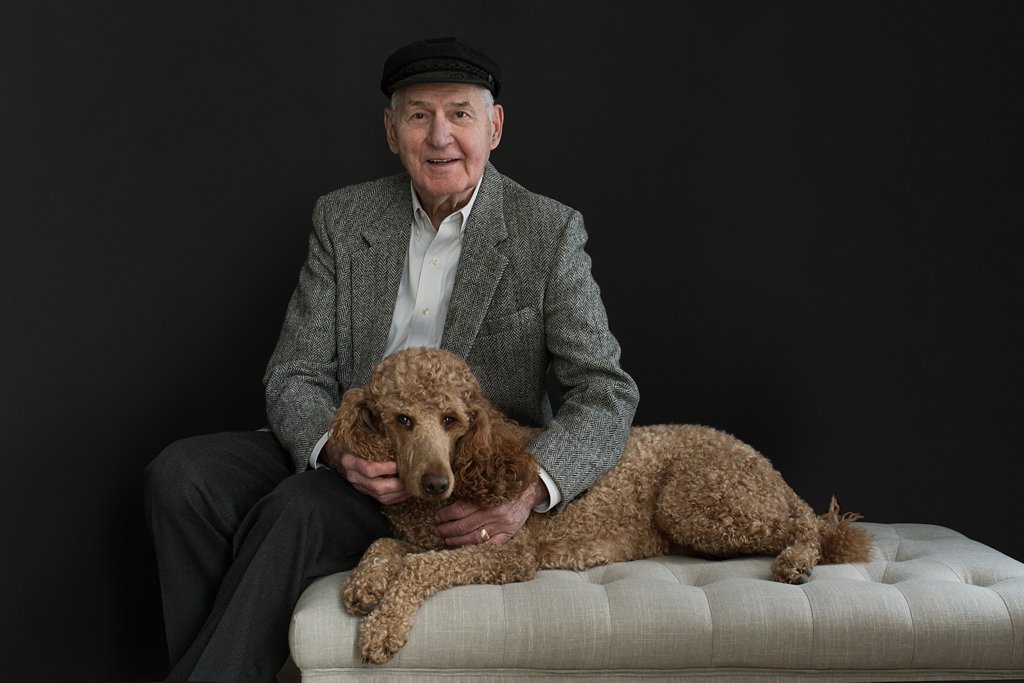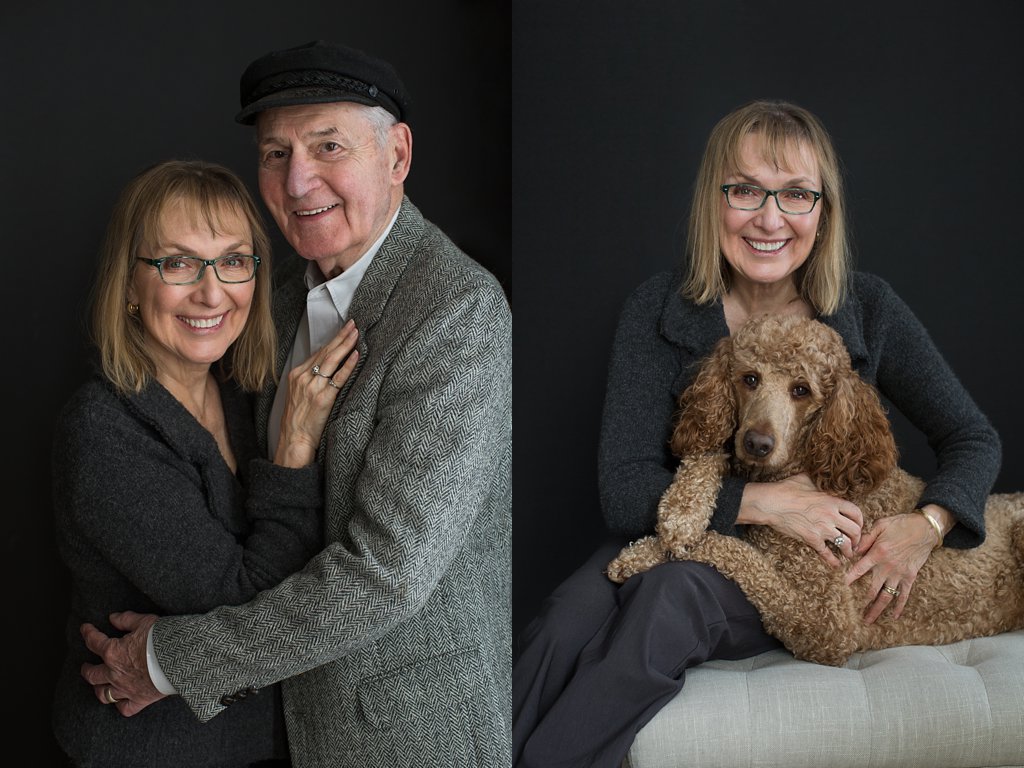 Lucy needed occasional breaks for belly rubs!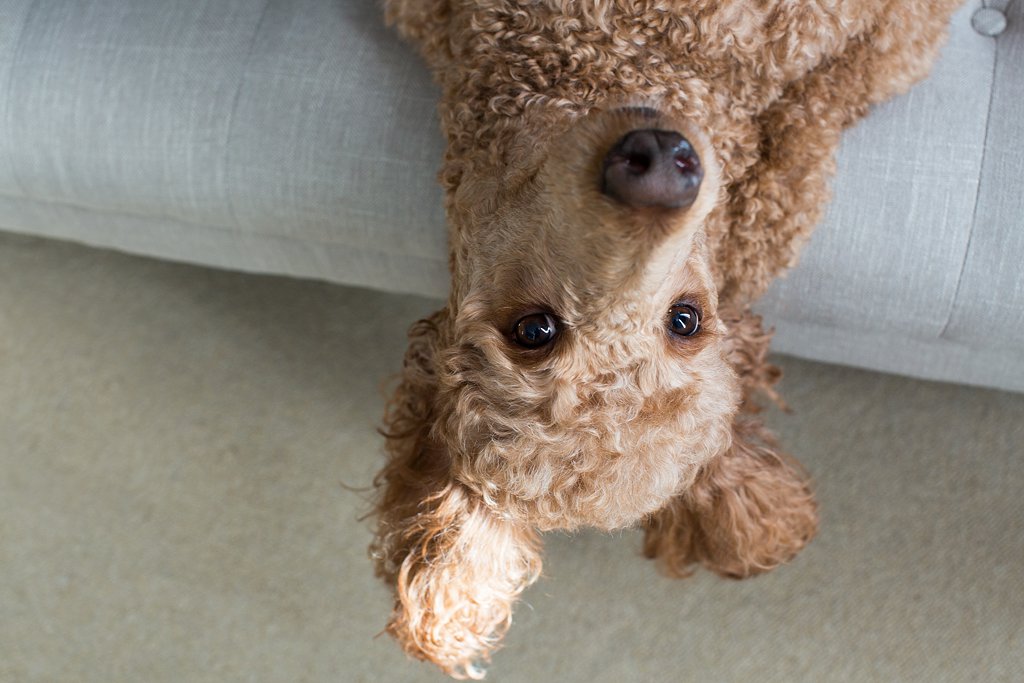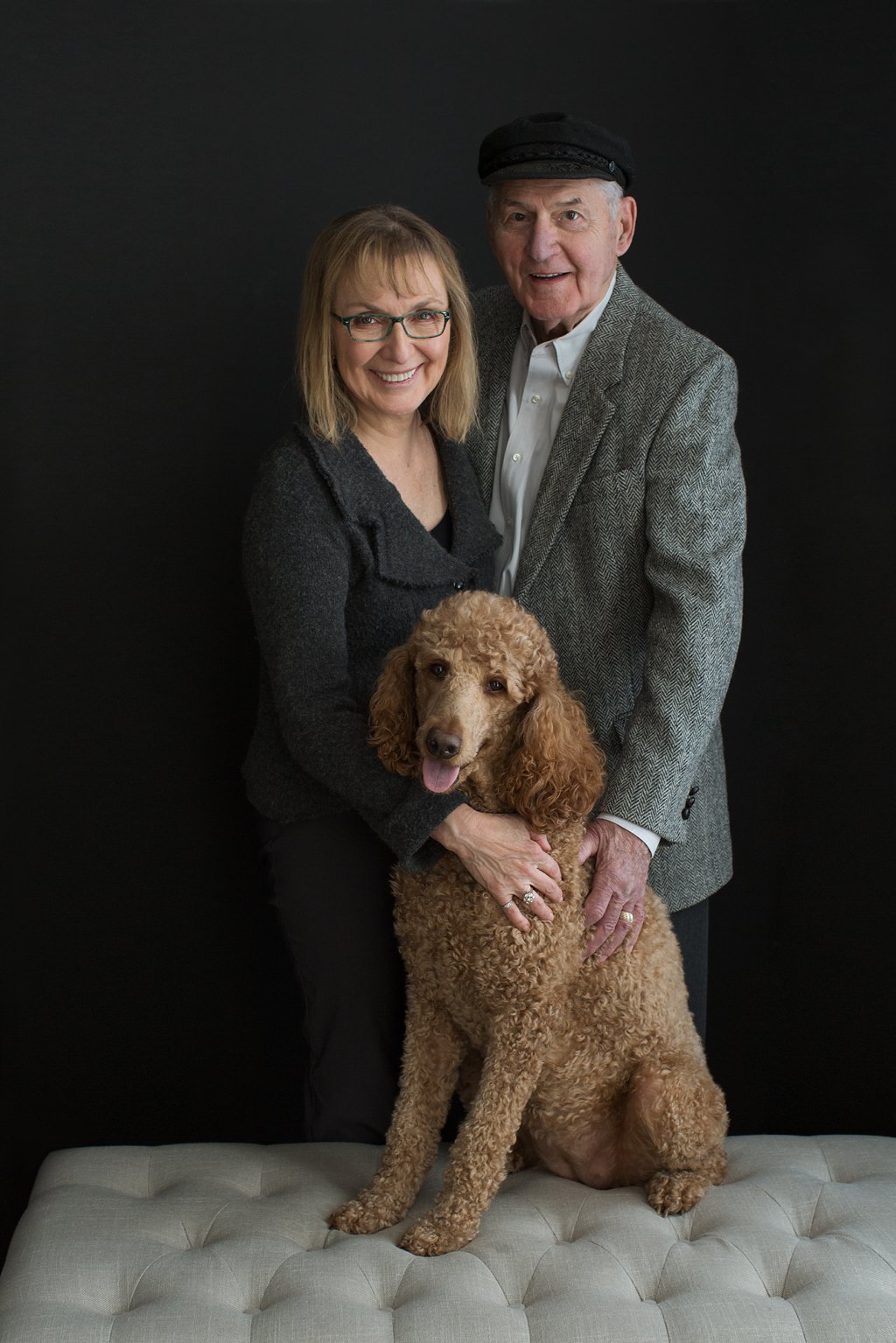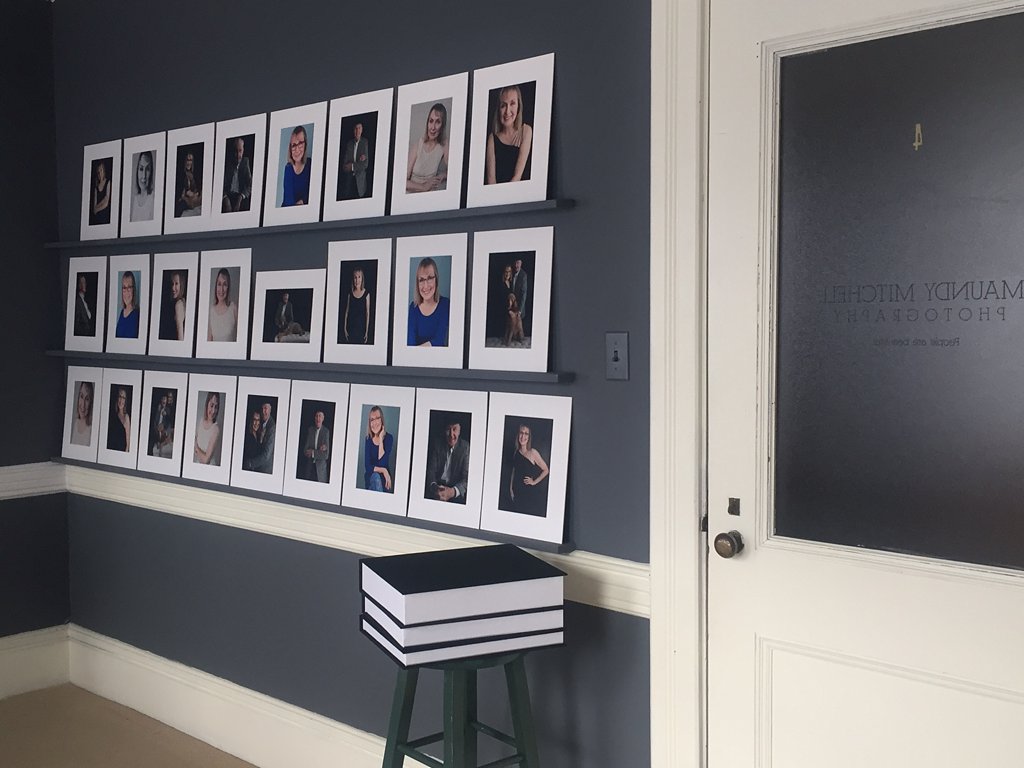 The Heirloom Folio Collection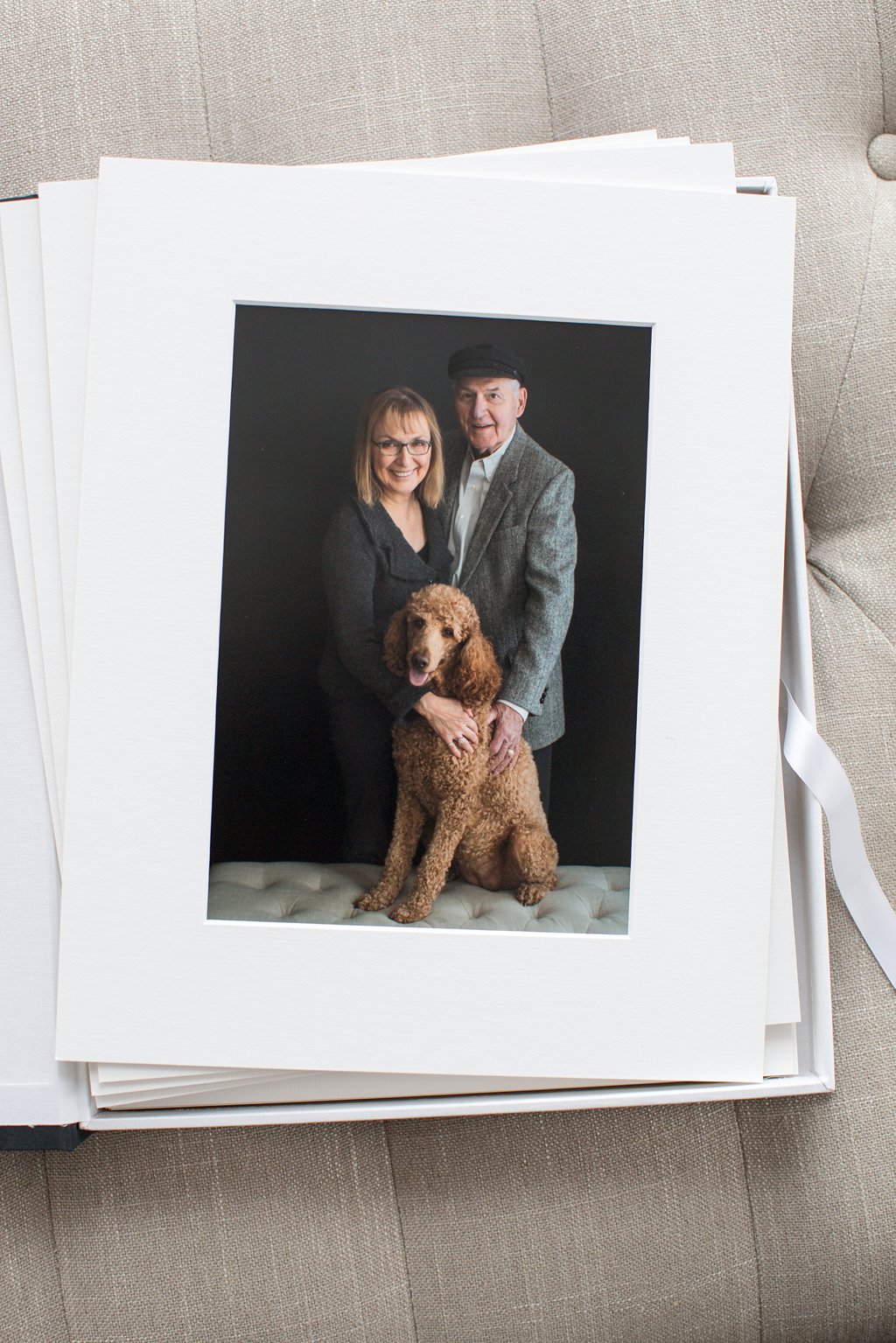 Hair & Makeup by Ashley Conn