Old Town Square at Dawn
Lisa Travis is a dancer and choreographer who has worked for over 25 years. She has performed with modern dance companies across the United States. She is the founder and artistic director of Terminal Hip Dance Theatre, a collaborative performance group based in the U.S., and she choreographs for schools, universities, and theatre companies.
Lisa was in Prague to dance in a performance as a part of the Prague Quadrennial, or "PQ". The PQ is the largest scenography event in the world.
Prague is the capital city of the Czech Republic. Nicknamed "the City of a Hundred Spires," it's known for its Old Town Square, with colorful buildings, a Gothic cathedral, and the 600-year-old Astronomical Clock.
Old Town Square attracts thousands of tourists, and it starts to fill by 6:00 a.m. We decided to meet at 4:30 a.m. Even then, we needed to work around wedding photographers, tourists, delivery trucks and a police van, which was parked in the middle of the square the entire time. Lisa's time was limited, and we managed to wrap it up in about an hour!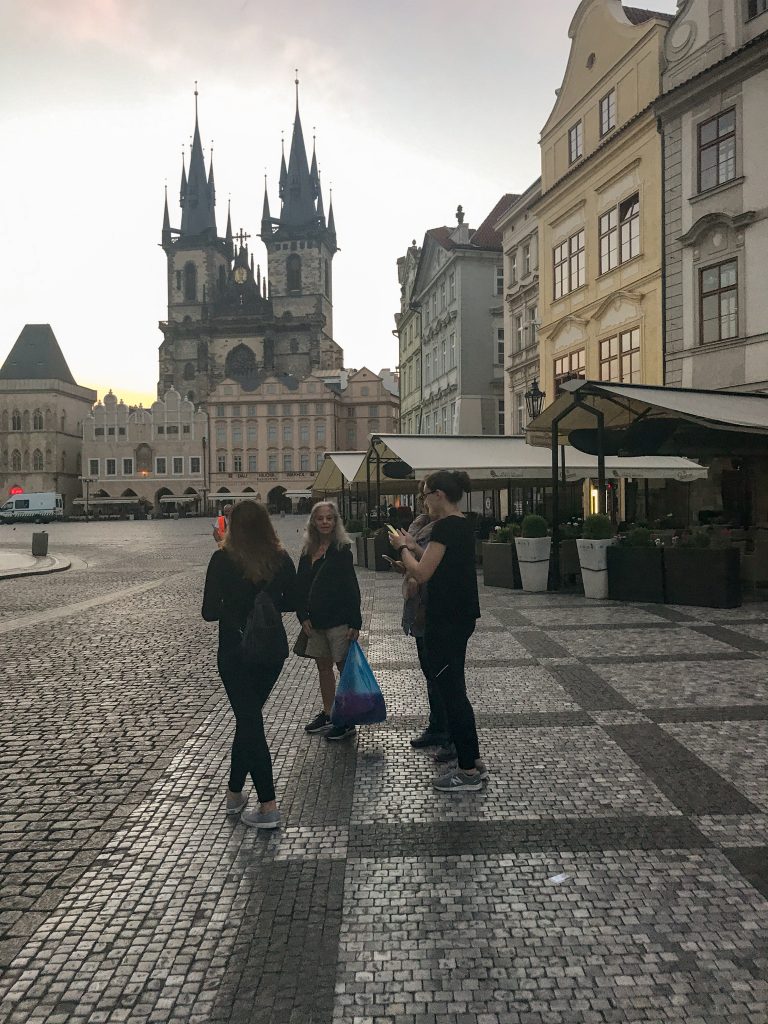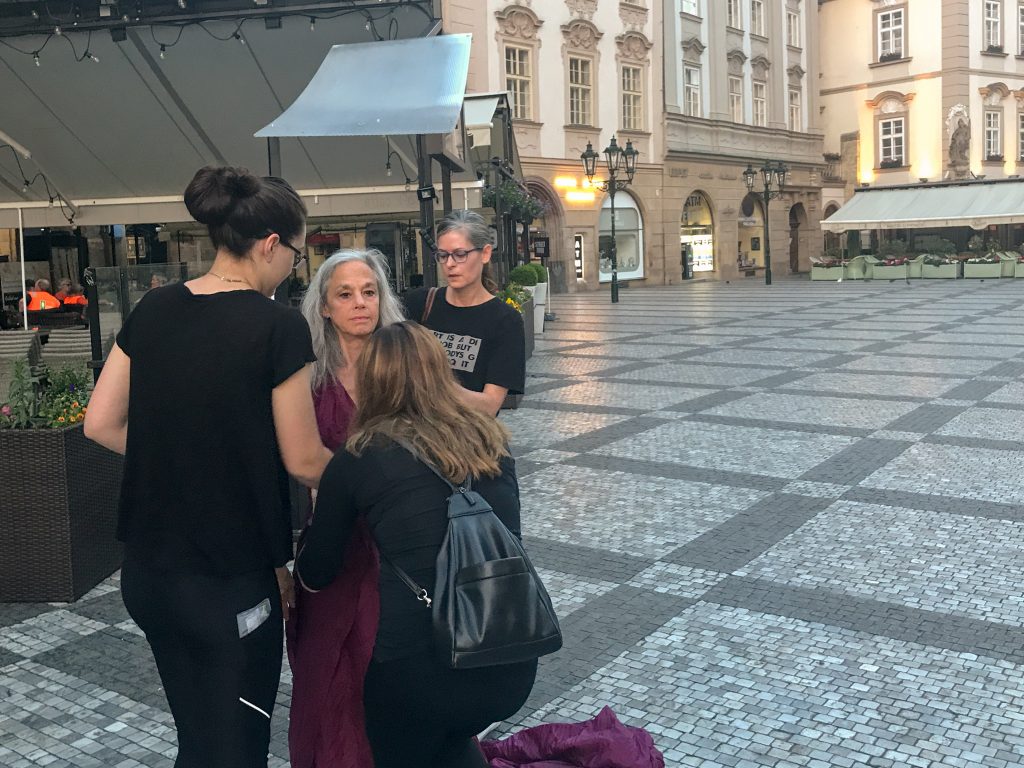 I had three assistants for this shoot. I could not do a shoot like this without assistants. They carried my gear and Lisa's street clothes. We were working with a huge, three-piece dress made from parachute silk (by Alice Andrews Designs). They manipulated it for the shots and kept it under control. They picked up random trash as needed. They lured pigeons into the right places for specific shots by throwing crackers. They took behind-the-scenes photos. They shooed away off-leash dogs (who were also going for the crackers). They shooed away off-leash tourists (who were not interested in the crackers). They stood in a line of wedding photographers so we'd have a chance at photographing in front of the Astronomical Clock. They tossed the end of the dress into the air and ducked out of the shot, over and over, at least fifty times.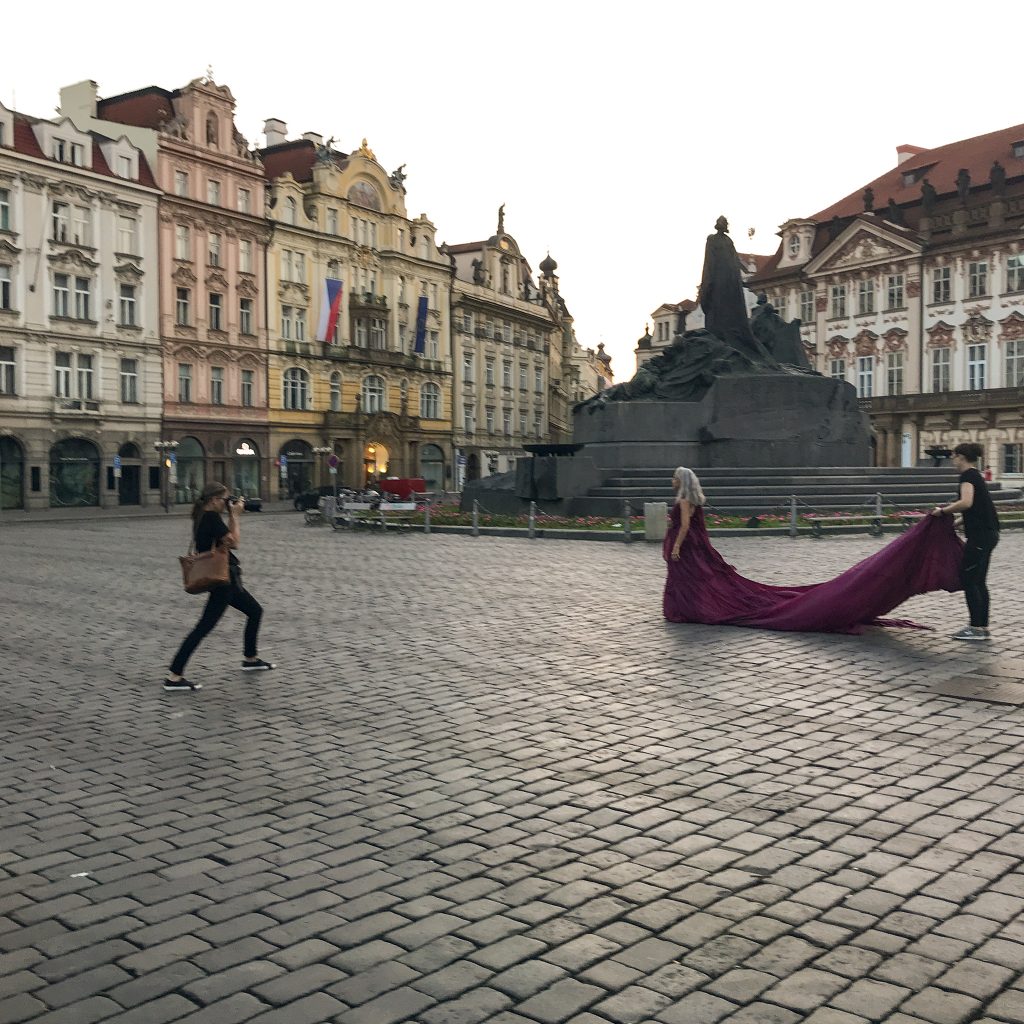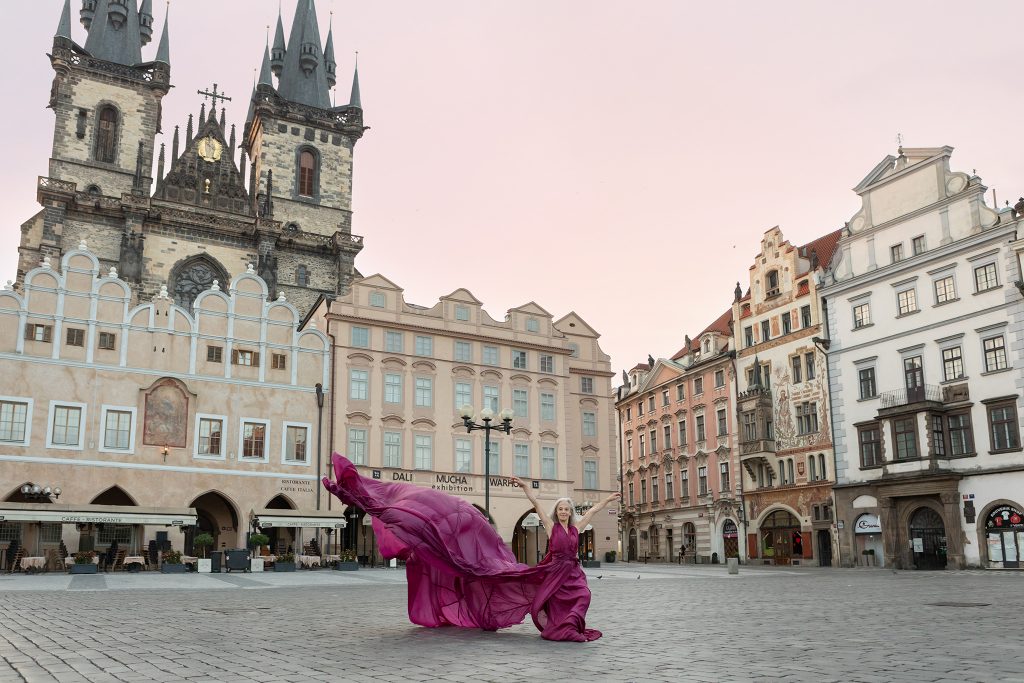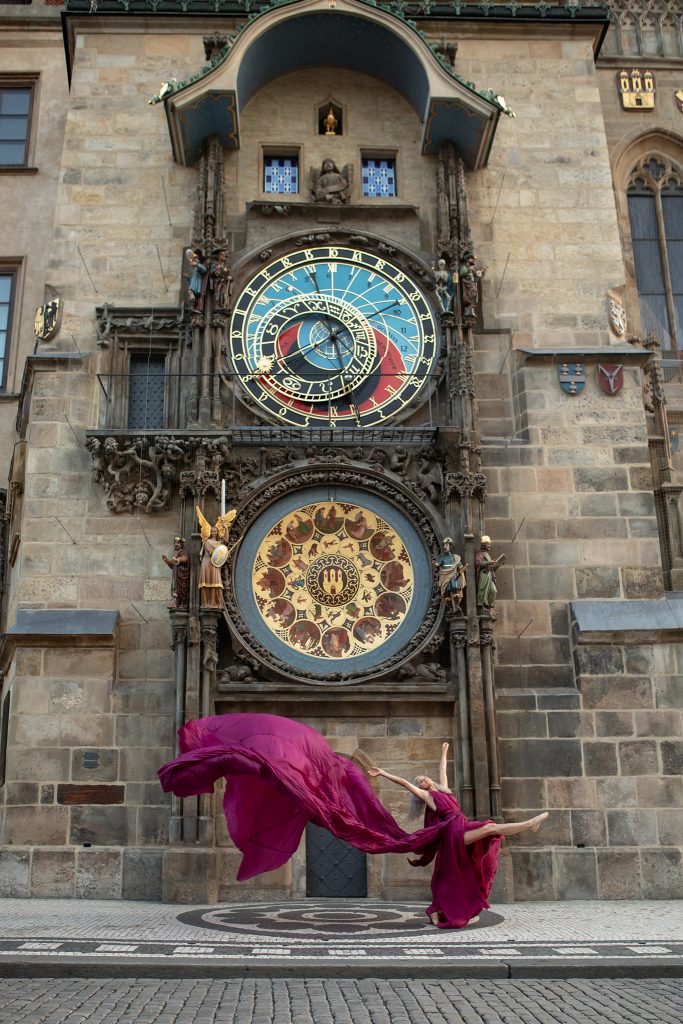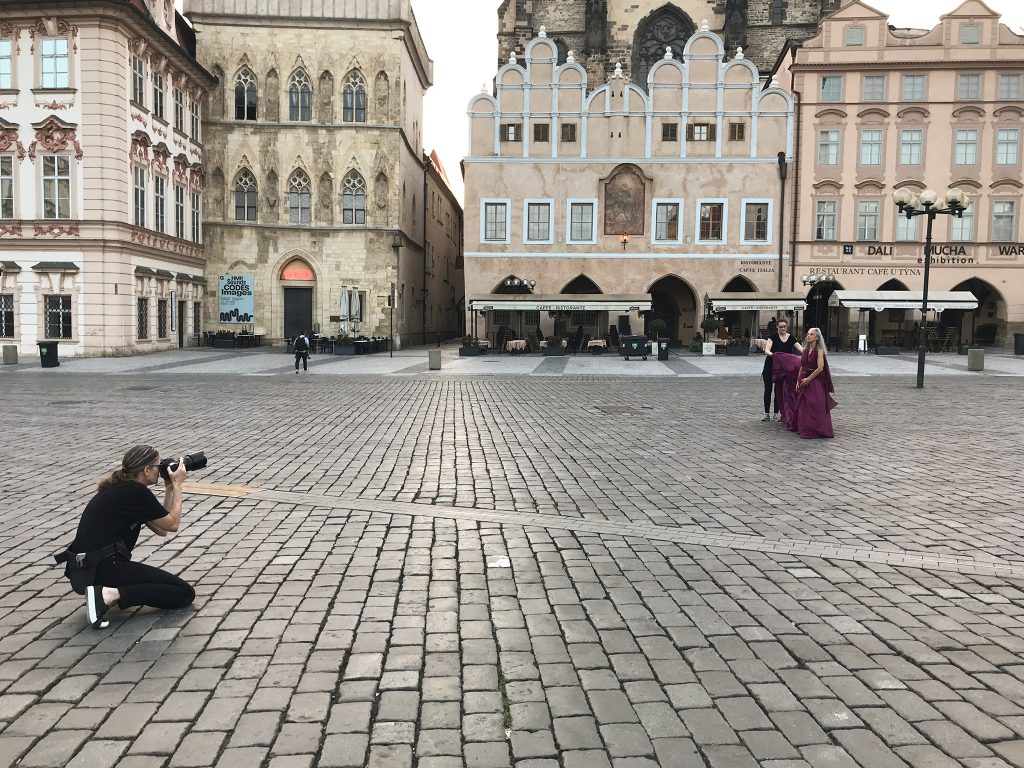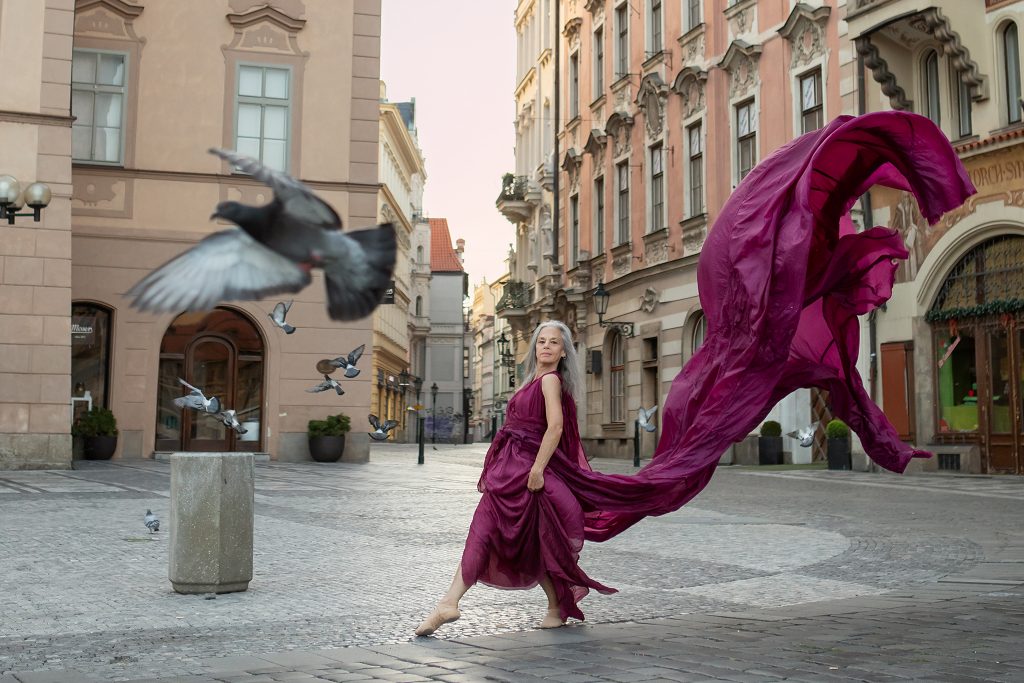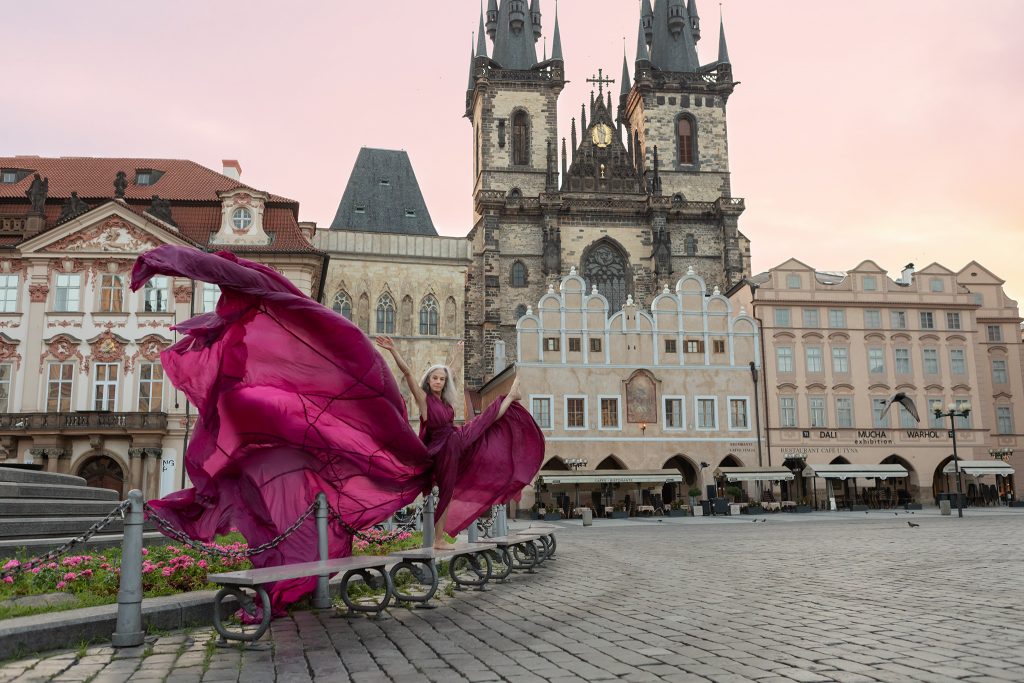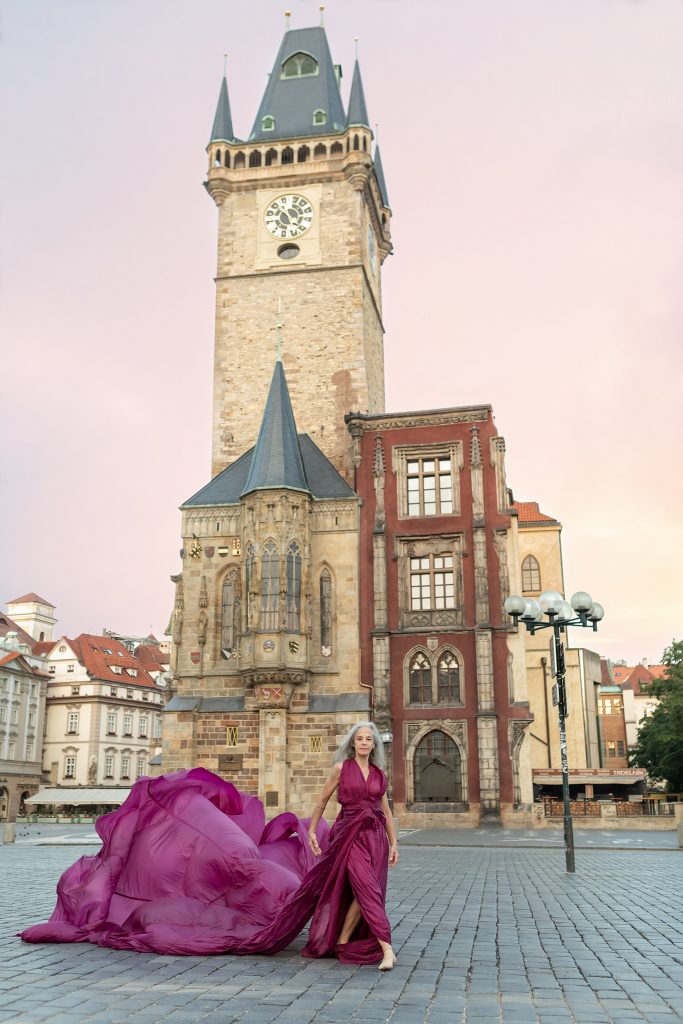 Dress by Alice Andrews Designs
Assistants: Mikayla Caterino, Sydney Maville, and David Kizer