Jini and Courtney are about to celebrate their tenth wedding anniversary. Jini gave the gift of a portrait experience to Courtney, who was a little hesitant at first. She prefers to be the person taking the photos rather than being in front of the camera. The trouble with that was that the couple had very few photos of themselves – none professional – since their wedding!
After their session, Jini wrote, "We both entered [this experience] with all of the insecurities that so many of us share: 'Will it not look like me? What do I wear? Am I crazy to do this? Why do I think I deserve to be the subject of a photo?' Full of nerves, we entered your space. And when we left, we hadn't just had a portrait session, we had seen ourselves as beautiful and powerful people. We saw ourselves through your lens. It was transformative. And it was a wholly soul-filling experience. Thank you for your power as an artist to [help us be] more loving towards ourselves."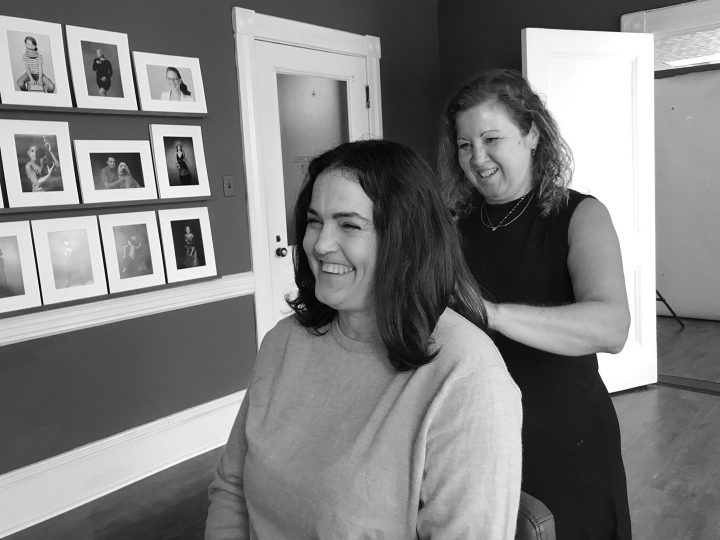 When we were planning their photo session, the couple decided they'd mostly like informal outfits – with one or two dresses – and they wanted to bring their two French Bulldogs, Oggie and Dublin. Dogs are always welcome in the studio!
On the day of their session, we stopped often for doggie treats and hugs. It was a wonderful day all around!