Cymande initially contacted me for business portraits.  We met at my studio in Plymouth, New Hampshire to plan for her session the following month.  She decided she would like to have her family join her in that photo session.  We chatted, and she mentioned she would be in Paris by herself soon.
I had been planning to travel there to work on my personal project Life's Work.  I asked Cymande if she might be interested in a photo shoot in Paris; if so, maybe do it right, and start at the Eiffel Tower one morning.   She had always wanted to do that.  Paris holds a special place in her heart; among other reasons, it's where her husband proposed to her.
Planning this day was a blast!  We talked about everything from hair & makeup, to wardrobe and logistics.
I've got some photographer friends from previous work in or near Paris.   Before this session,  Chanon, Christina, and Hilde met me there. We walked, ate fabulous food, and visited museums.  They helped me with that big personal project I mentioned, Life's Work.  We also scouted locations for Cymande's photo session.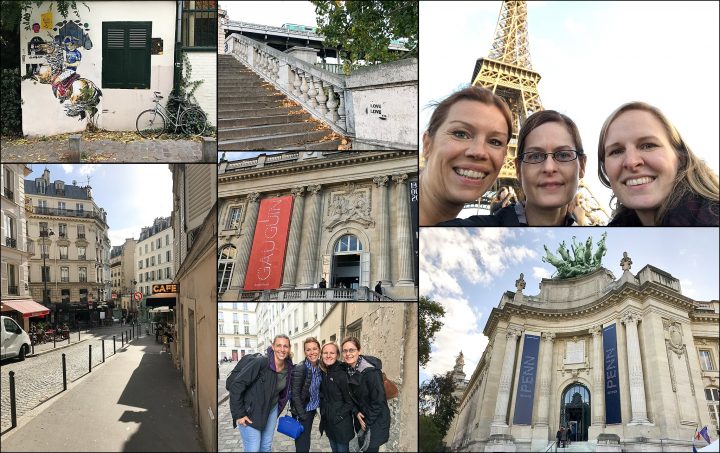 One morning at dawn, we met Cymande at the Eiffel Tower.  Chanon took behind-the-scenes photos, Hilde carried my bags, and they both helped with styling, watching for traffic and passersby, and keeping everything perfect.
 Behind-the-scenes photos courtesy of Chanon DeValois.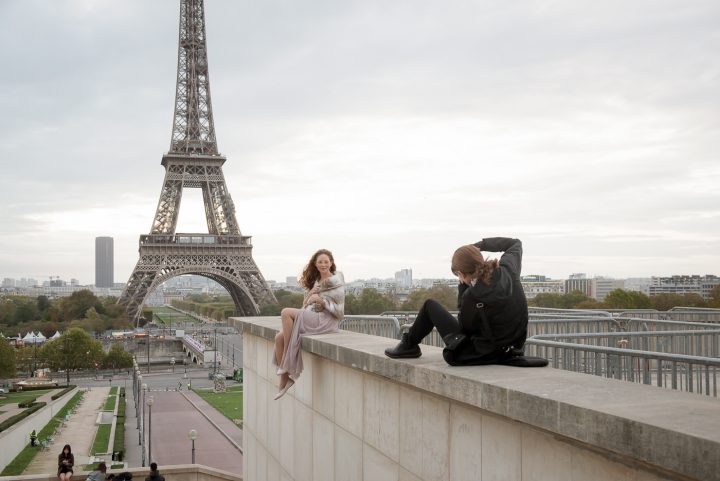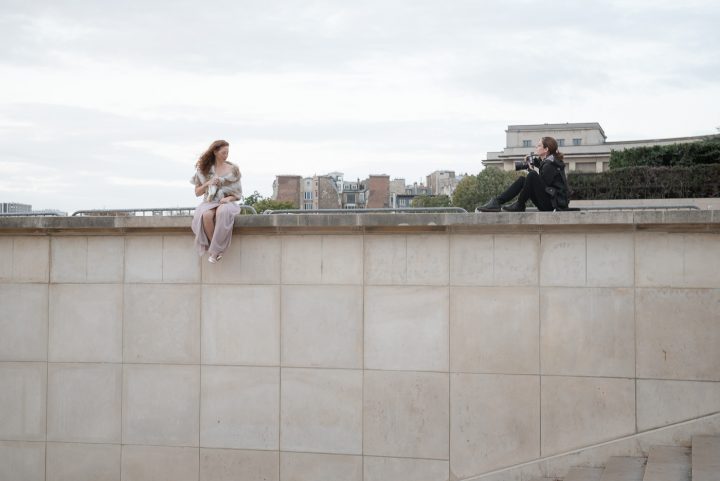 I love this portrait for many reasons, including the fact that her name, Cymande, means "dove," and her middle name, Asada, is Japanese for "dawn."  Not only did we meet here at dawn, but the bird theme carries through the bird in the sky, her tattoo, and the beaded birds on her gown.