How long has it been since there was a portrait of you that you loved? A real portrait; not a cell phone picture.
Do you see yourself in all of the good ways that the other people in your life see you? Do you stop sometimes to think about how that is? They might see you as beautiful, or strong. Alluring. Quirky. Passionate. When was the last time you did something to celebrate who you are? Who you are is who you really are – right now, without working to turn yourself into someone else.
People are beautiful, and I want to show that to you by creating the most beautiful portraits you have ever seen of yourself.
Let me design a portrait session for you–and the people who love you. It's a day of pampering with professional hair, make-up, and styling. It's a special day out that you can enjoy on your own, with your partner, mother, daughter, sister or a best friend. You will look and feel your most beautiful.
Whether you would like to celebrate a milestone or boost your confidence with a little makeover, treat yourself or your loved one to a photo shoot – you will surely enjoy this experience.
Step One: Studio Tour & Consultation
I invite you to schedule a complimentary tour and consultation with me at my beautiful studio in downtown Plymouth, New Hampshire. You are welcome to take a look around, browse through my studio wardrobe, and see the heirloom products available. I'll show you the collections, and we'll talk about ideas for your own photo session. There is no obligation to book a session with me, but if you feel confident that I'm the photographer for you, I'll be happy to help you select a date for your portrait experience.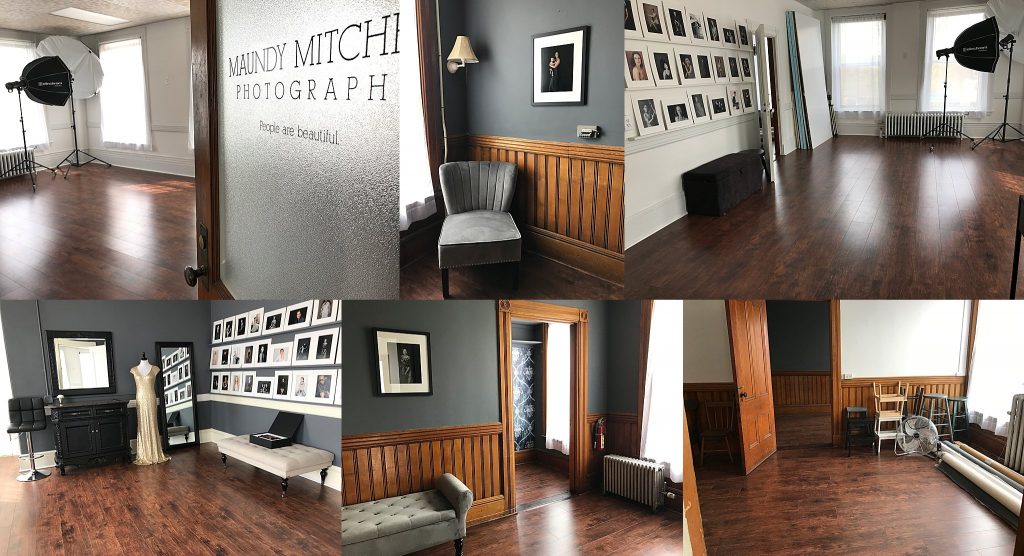 Step Two: Scheduling Your Portrait Session
Sessions start at 9:00 a.m. Should you choose to have others join you, their arrival times may vary, or you could make it a party and arrive together! I'm currently booking weekday sessions out 3-4 weeks. If you're interested in a weekend, please contact me for availability. The session fee will be due at the time of booking.
Step Three: Scheduling Your Wardrobe Styling Session
We will discuss your wardrobe at the consultation and plan your outfits ahead of time. I also encourage everyone to schedule a complimentary wardrobe styling session prior to their portrait session date. You are welcome to bring anything you wish to wear for your photo session and try on anything from my studio wardrobe. You'll find gorgeous gowns and dresses in all sizes and styles. I will be available to help select the most flattering pieces that will reflect your style. I recommend scheduling this session one to two weeks prior to your photo session.
Step Four: Your Session Day!
Before your photo session, you'll receive a list of what to bring and how to prepare. Upon your arrival, I will offer you a beverage and show you to the styling room, where you will meet your licensed hair and makeup artist. We'll consult with you on how you wish to see your hair and makeup. Hair and makeup styling will take about an hour. After your hair and makeup styling, we will begin photographing. I will make you comfortable in front of the camera. There is nothing you can do wrong–I will direct you every step of the way. You'll enjoy your day feeling like royalty.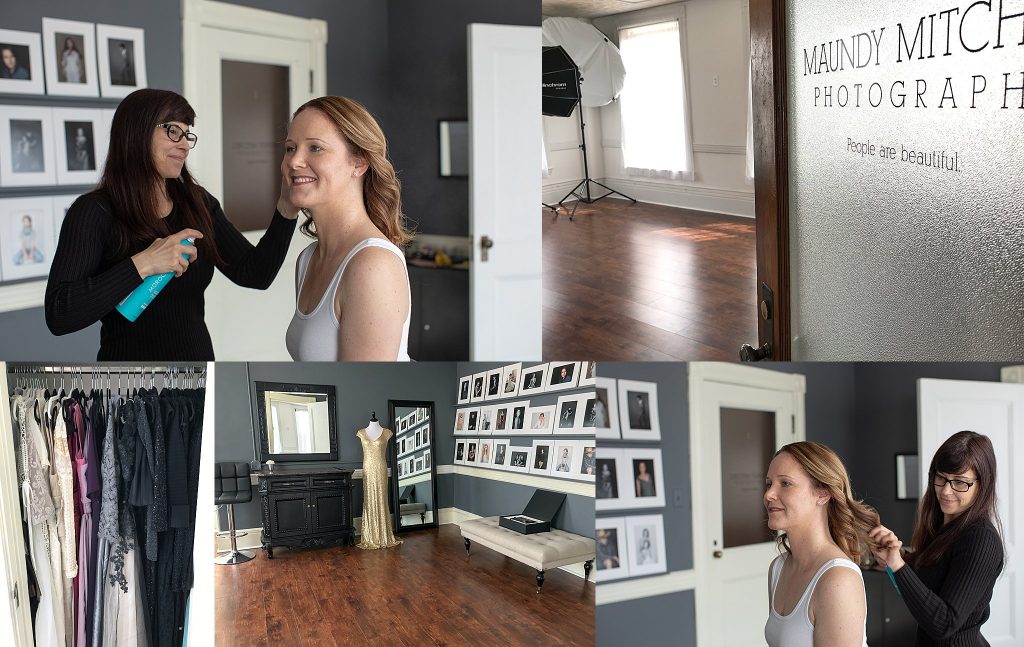 Step Five: Reveal Session
I'll invite you back to my studio approximately ten days after the photo session to view your portraits and make your selection. With every print you choose, I will provide the complimentary matching digital file for web and print, plus a print release. What you love and purchase will be entirely up to you!  You will leave with the portraits you love, portraits that will be cherished by you and those who love you for generations.