This week I'm finishing the curriculum for the next course I'm teaching, "Intro to Portrait Photography," which will be at my studio in November.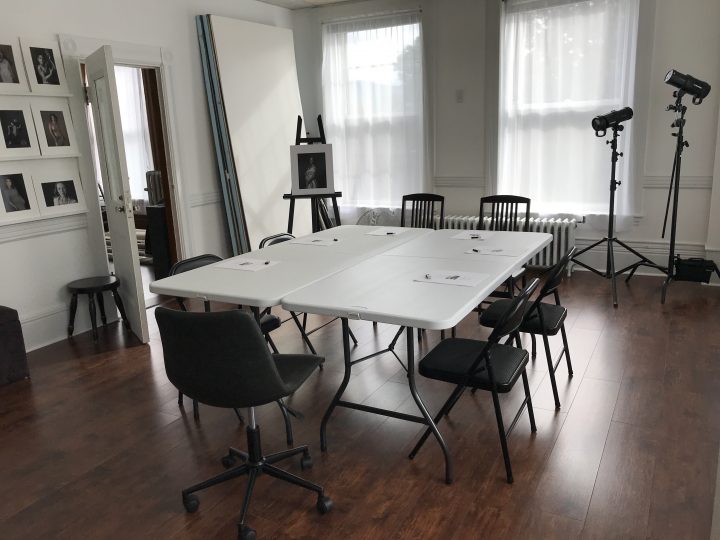 Building the curriculum has involved research, creating outlines and finding examples in order to lead discussions and exercises. Along with technical considerations, we'll study the work of other portrait photographers, discuss ethics, different approaches, and many other things. Though this process, I have also reflected a little on my own work and my approach to it.
One of my favorite quotes is from Henry David Thoreau: "There is no greater miracle than for us to look through each other's eyes for a moment." This is about seeking to understand another person; it's about empathy.
Because I like words, I often choose certain ones to guide me. When I started my business, I chose two words: service and love.
Service as it relates to the portrait experience means I offer guidance and a thoughtfully-designed photo session. My clients leave my studio feeling special, and when they return, they choose luxury products, portraits to last a lifetime and beyond.
The word love isn't typically associated with a business. But to me, it means that I seek to understand how people would like to be photographed, what they want to share with the world. Then, I create with patience throughout the process.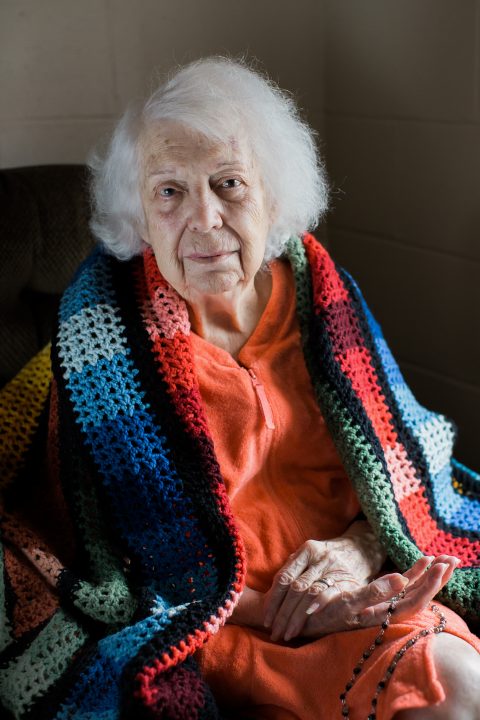 Above is a portrait of Irene from my 2014-2015 series "The Unseen."  It was the last photo I took for this personal project at the Belknap County Nursing Home.  I visited the nursing home 17 times, making more than 200 portraits.
When I create portraits, I feel a great responsibility to the person I am photographing, and to everyone who loves them. Each time I photographed at the nursing home, I visited Irene for a few minutes. Each time she said no to a portrait. The last time, I told her it was my last visit. She said yes, please make a portrait of me. I think the best way to approach portrait photography is to seek connection and understanding, and to be patient. I believe that a portrait is given, not taken.