On April 24, my team and I installed the traveling, life-size Protest Portraits exhibit for the last time, at Lawrence Academy, near Boston, MA. There, they have been intentional about equipping their community with the skill of listening, and guiding them toward courageous conversations and strategies toward antiracism. Faculty incorporated the exhibit into their curriculum.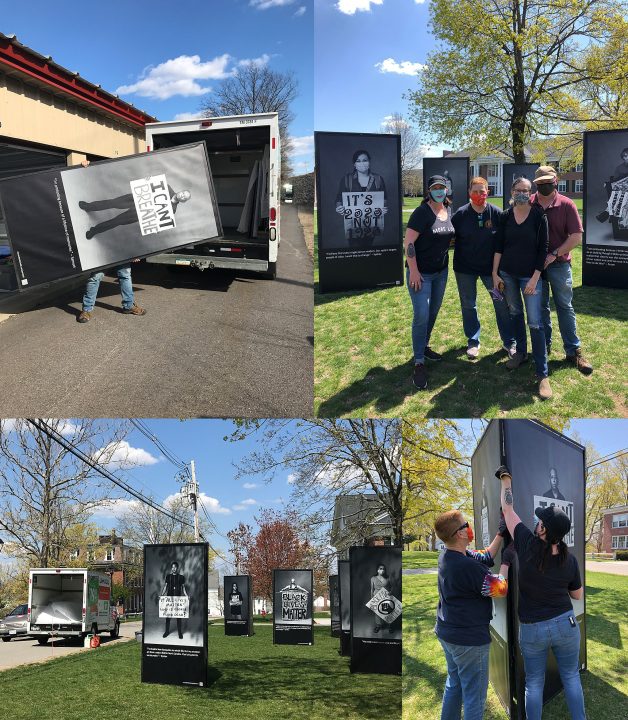 Though the work of antiracism is not done, the exhibit was in need of repair and full time care. I have donated the materials to the theatre department at Lawrence Academy, who will make good use of the steel frames and plywood. Thank you to Laurie McGowen, Dina Mordeno, and Joel Sugarman, who collaborated to bring Protest Portraits to the community at Lawrence.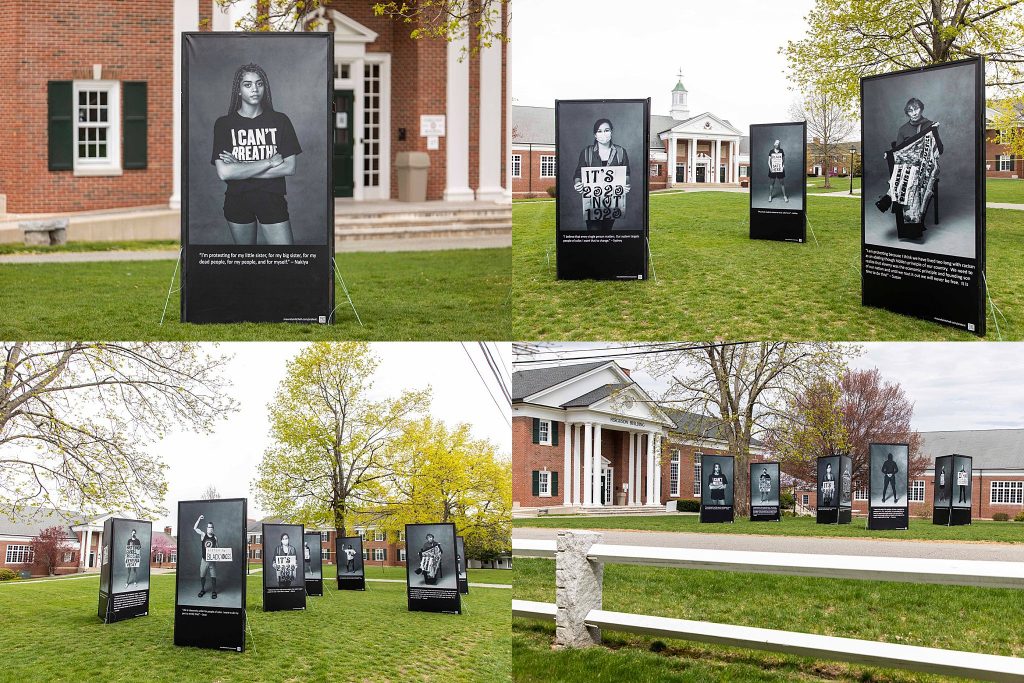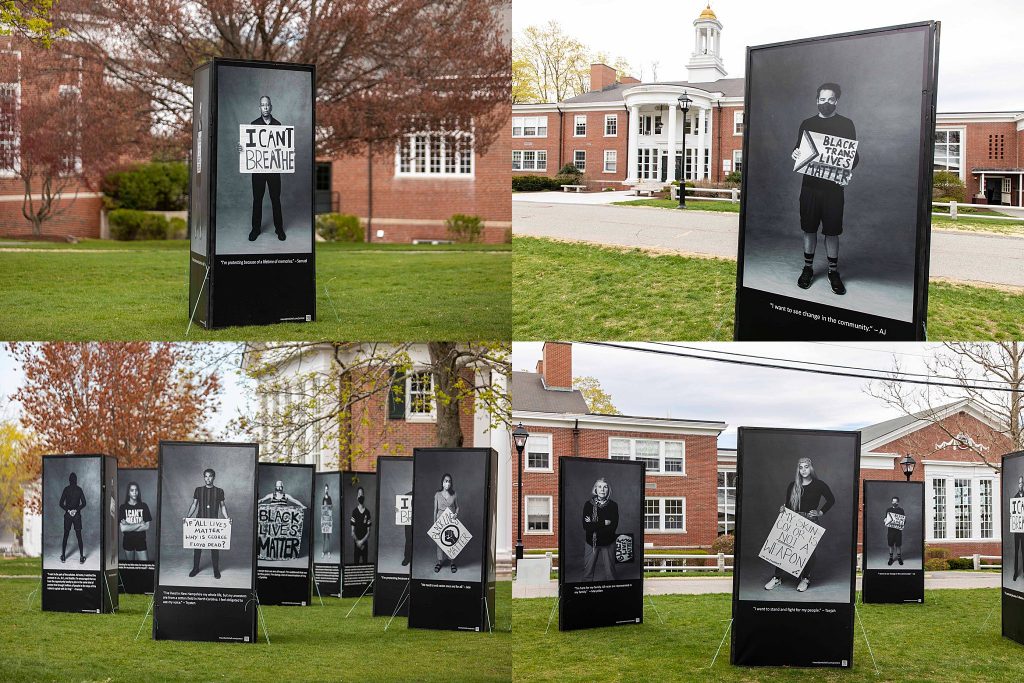 I am happy that we were able to install Protest Portraits at six institutions from summer 2020 to date. The exhibit may take another form – we're considering projection media – and individual portraits may continue to appear in other exhibits.
Many people helped to bring this exhibit to fruition – the protest organizers, the people who trusted me to create their portraits, those who helped to build it, move it, install it, and/or donate to help make these things happen. Thank you all. You can read about many of them, and see more about the exhibit HERE.
The work is not done, so I'll keep looking for ways to help resolve racism. I hope the Protest Portraits exhibit encouraged dialogue, engagement, and change.