**UPDATE: This event is cancelled due to a (very) snowy forecast!  Stay tuned for the next Walkabout Wednesday featuring youth artists on March 21st!
—–
You're invited!
Plymouth's monthly art walk is next week!  Join us for an open studio on Wednesday, March 7, 4:00 -6:00 p.m., at 2 Post Office Square, Plymouth, NH.
This month, I'll show new work from my personal project Life's Work.  I will also host artist Marcia Santore, who will show some of her newest paintings.
Marcia is a contemporary painter. Her work uses vivid color, intriguing texture, and image-based abstraction to convey mystery and movement. More about Marcia and her work here: http://www.marciasantore.com
At Open Studio you can also find out how portrait sessions work, see recent portraits, chat, or network. Of course there will be chocolate–and wine!
Stop by Maundy Mitchell Photography on 3/7.  Marcia Santore and I would love to see you.
Walkabout Wednesday MAP & MORE INFO: https://www.plymouth.edu/gallery/artwalk/
Marcia Santore's paintings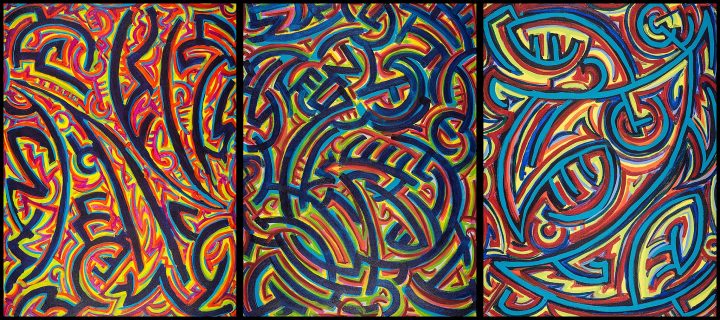 Maundy Mitchell's studio